from the Pastor's Pen

.
. . .THERE'S NO PLACE LIKE THIS PLACE, ANYWHERE NEAR THIS PLACE. . . SO THIS MUST BE THE PLACE. . . . .
TO COME AND WORSHIP THE LORD, IN SONG, SPIRIT, AND FELLOWSHIP !
We At Liggett Baptist Church are so glad every time you come and worship with us. You're a special kind of people and we're glad
that you have chose to come our way today. We are all here, hopefully, for one reason and that is to worship our LORD AND SAVIOR JESUS CHRIST. The miracle of what GOD has done for us should live in our hearts and minds everyday, because we need to be thankful to GOD for sending HIS SON to die for us and paying our penalty, our sin debt, and especially we thank HIM for his wonderful grace.
YOU ARE ALWAYS WELCOME AT THE LIGGETT BAPTIST CHURCH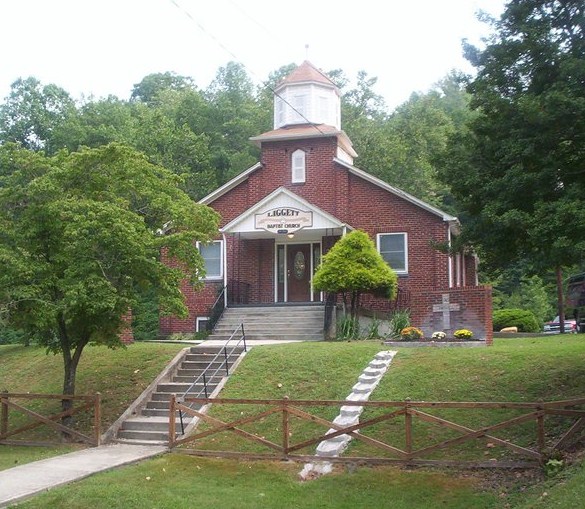 **** PASTOR'S PEN ****
SEPTEMBER - 2018
My Pastoral testimony and the call
I joke quite often with fellow Pastors, and quite regularly with my wife, that one day we are going to write a book. There's no way I could possibly fit everything into a post, God has been good to us. This will be a little lengthy, it's my testimony of how The Lord has been with me, my family, and thought it may help a young minister or another Pastoral family out there someday. I felt led to share.
I am 38 years old (old or young depending on your view, lol) and have been blessed with 16 years of active Ministry. Before we talk about the call and the Ministry I've got to share about my conversion. In 1990, during a Youth lock-in at the Friendship Baptist Church, I accepted Jesus Christ as my Lord and Savior. Shortly after I followed Jesus in believers baptism. The Ministry journey began in 2000-2001 at Friendship Baptist, preaching my first sermon, then having an opportunity to work with the Youth of the Evarts Baptist Church. It was a blessed time, I will always be thankful for the young people there and the support of the long time members. Many of these young people are now serving The Lord as well and have families of their own. This was the first opportunity I had to understand what it meant to "serve" in a ministry role at Church. We had a great time! I will always appreciate and love everyone there.
The pastoral journey began however in 2002 at the Teetersville Baptist Church in Harlan, KY. I was only 22 years old at the time and had only been called/preaching for two years. I'll never forget the care and support that Church gave me. Being young and inexperienced they gave this ole country boy a chance. It was an experience and one I'll never forget. My wife Kelly and I were married in that Church while I was Pastor, it will always hold a special place in our heart and memory, that's where our family and Ministry started. My Ordination into the Ministry happened in 2003 at my home Church in Cawood. I also attended Clear Creek and completed Seminary Extension courses in Pastoral Ministries as well during that time. Whether Teetersville realizes this or not, that Church played a big role in my life and the people are still, to this day, very special to us. I often drive by and tell our boys, this is where it all started.
After Teetersville, and being led to do more Youth Ministry, I began to serve as the Youth Pastor of the Cumberland Missionary Baptist Church, Cumberland, KY. Kelly and I were newlyweds, establishing our home, and shortly after beginning this new Ministry, we got the news that our first child was on the way, Andrew! Cumberland in many ways, like Teetersville, offered me an opportunity to serve, they were great to us, and we established a great bond and relationship with the young people. We saw some wonderful results and it was a blessing to work alongside my long time friend in the Ministry, Pastor Dennis Williams. The Church was extremely good to us and supportive. Toward the end of Kelly's pregnancy she began to have health problems and we became concerned with both her and Andrew. Being young, newly married, and becoming parents for the first time was both exciting and frightening. We moved back closer to home to be near family. We loved our time working with the Youth and have wonderful memories of the fine folks at Cumberland. We often visit from time to time and continue to have a great relationship with the Church at Cumberland, thankful for it.
The next couple of years in our life, Kelly and I learned what it meant to be parents. We both worked, I filled the pulpit every chance I got, God always gave me opportunity to serve, preach, teach no matter where we found ourselves. I enjoyed several years working as the Teen Resource Coordinator for the Harlan County Teen Center during this time. These young people were a true blessing to me and I'm so thankful how many are working, raising their own families and serving The Lord. Kelly is a speech teacher in our county schools, she has been blessed as well with many opportunities to help young people and children. She continues teaching and also works with our mission friends program at Church. She's my partner and helper in the Ministry, couldn't do it without her. She's an excellent mother, wife, servant of Christ, and she's my best friend. I love my family and thankful that no matter where we are in life, God is with us.
The next Pastoral opportunity was in Richmond, KY at a Church called the Peytontown Baptist Church. Peytontown was located off Exit 83 in Richmond, it was out in the farmland and met once per week, on Sunday mornings. We continued to live in Teetersville due to work, so the three of us would travel every Sunday morning from Harlan to Richmond to be there by 10:00am for Sunday School. We did this for almost two years, every week. Sometimes we would stay the weekend there. Peytontown had a huge heart, we enjoyed some very wonderful services and God truly moved there. The folks at Peytontown were always special to us, we often talk about our time there and will drive out to the Church, when we're in the area, to show our boys. Andrew can remember it very little but will make a comment every now and then about seeing the cows on our way to Church! Very blessed time.
This brings us to our current Pastorship, the Liggett Baptist Church. In 2009, while making the weekly trip to Peytontown, Liggett being in our backyard became available and they were looking for a Pastor. Kelly and I were working, trying to provide for our family, making the trip each week to Richmond, and I began praying about what next Lord? I knew this Church, again in our own hometown, needed a Pastor. I preached messages before that Missions start at Home and we realized at that time, we were unable to move to Richmond for me to be the full time Pastor they deserved. So after prayer, visiting Liggett, and God revealing both to us and the Church, I became the Pastor of the Liggett Baptist Church in the Spring of 2009. In these years we've experienced some wonderful times, joy, heart ache, peace, and the move of that sweet Holy Spirit. Our family has grown, we now have four boys, and the Liggett family has grown. To God be the Glory, many souls have accepted Jesus and been baptized into the Church, nothing greater than that! As I look at Liggett, these last 8+ years, basically most of my 30's, this has been a time for us to grow, lead, and take the years of Evarts, Teetersville, Cumberland, and Peytontown and learn what it takes to be a Pastor. The calling is wonderful and I wouldn't trade it for anything. Liggett has been extremely good to us.
Since that first Pastor sermon in the Fall of 2002 at Teetersville, until today, a lot of LIFE has happened. Even though things have not always been easy, God was there. Sometimes things didn't add up on paper, God provided. Sometimes there was fear, unknowing, questions, God gave peace. Pastoring is a journey, we learn, grow, make mistakes, but if we are willing to learn and most importantly "listen" the Holy Spirit is our ever present help and comforter. At 38, I have no idea what next year will hold, 5 years from now, ten years, will I even be here? Only God knows. Thankfully no matter what, I know my eternity is secured in Jesus Christ! My prayer is to continue to serve in the Ministry all the days of my life, to remain just as excited today as I was on day one. What chapters will still be written? What does the future hold? God knows.
My desire is to always be the best Husband, Dad, Friend, Brother in Christ, and Pastor that I can be. The calling is special, needed, and I take it very serious. I can't thank God enough for my life, my family, for saving me, my wife, two of my children so far, and loving me. Thankful that my constant in life is Jesus Christ. Thankful for His mercy, grace, leadership, and for all of His blessings. Trust Him, He's always been there for me and my family and I know He will be there for you. Whether we pastor, teach, evangelize, serve in other roles, our jobs, and being the Christians we are all called to be, we've all got a work to do for The Lord no matter where we are at. Always, To God be the Glory!
May The Lord Bless You All,
Pastor Sean
***************************************************************
April 23rd, 2017
Church family, I am continuing to work on something very important that's been on my heart and for the Church. I am doing this in prayer and taking it one day at a time as God leads. If you remember last month I mentioned we would be looking at putting together a small groups team for Visitation efforts. The Revival theme this week was really about Missions and the importance of Going and Telling, also Bringing people to Church! An example of what we are looking at doing here is as follows: For example, if I had 12 volunteers willing to be in a small Mission team, we would break that up into four groups of three. Each group would then meet and decide when and what time would be a good time for the three of them to get together to go out visiting. Maybe meet for coffee, a coke whatever you like and go out in prayer. Your individual group could do this once every couple of weeks, once per month or just whatever works best according to your groups schedule! This way, we as a Church are actively knocking on doors, visiting hospitals, nursing homes, inviting people to Church, seeing if they have accepted Jesus, needing a ride to Church via the Bus or your own vehicle, inviting kids to VBS and just showing concern for our County in a Spiritual way and needs.

All I am asking each of you to do right now is pray and discuss all about this. If you feel led to be involved, message me, call, or tell me at Church and I'll begin to see how many we have on board. You may rather get up with me on your time instead of a group and go visiting, I'll be willing to go anytime with you. As your Pastor I am highly convicted that this is needed and will benefit the Church. This also gives EVERYONE that is able and willing something to participate in and be involved with, and it is an EXTREMELY important job, just as each of you are a very important part of Liggett and God's work! Thank you for taking the time and for praying about this, love you all!
*********************************************************************************
What type of attitude SERVICE do you have?
december 4th, 2016
There are generally two attitude types of service, one is when we do something because it's the "right" thing to do and the only one that may ever be aware of what you are doing is God! The other attitude of service many times is one that wants the world to see! The true intentions may be deceiving and can easily be done for self promotion or personal gain. "Real and Genuine" service many times will go unrecognized and many times not promoted in any way. The Church exists to not only Worship and spread the good news of the Gospel, but it exists to serve in Jesus name! The Church community is often overlooked because its intentions is not one of publicity or self acknowledgement but to serve our Savior as humbly as we know how. Our society has became so selfish anymore that if it doesn't help them or their interests as individuals, then they won't nothing to do with it! This is one of the reasons so many Churches are no longer the center of the communities as they should be! Do your service for Jesus the King FIRST, function in your local Church and help it to prosper to benefit the kingdom! Then let God lead you on how and where to service from on out. If you can't serve God personally, humbly and with the right heart, then how in the world can you serve others? Oh how Churches today would grow and prosper if we only had the same desire for the Church as we have our own personal agendas!
**************************************************
NOVEMBER 13TH, 2016
As we are seeing a change in our Country after 8 years, new President, new goals etc.. I began reflecting on the last 8 years at Liggett and the state of the Church, how God has blessed things.

Most importantly in these last 8 years, we have been honored and blessed to baptize a total of 46 souls.

We have witnessed 21 join by letter for a total of 67 new additions into the Church these last eight years.

Another number that I look at is "new faces", families, children and babies who have became regulars at Liggett, these account for an additional 52 more!

Total new souls when combined together gives 119 into our Church family at Liggett!

When you add the 60 long time Veterans in the Church that were here 8 years ago, with everyone present at the same time, would give you an attendance of 179!

Could you imagine Church?

I know some have had to move away but this is why I stress the importance of us ALL coming together the best we can at the same time!

WOW, what an opportunity we continue to have!
New/Changed Physical things over the years include:

new basketball court, new goals, new fence, new flag pole and flags, new DVD camera and recording system, new computer with projector and screen, new nursery setup with worship service streamed, new heat pumps, new bibles "on their way thanks to a donation", new tin roof on the Church, new landscaping projects and much more!

and yes, Praise The Lord, we are debt free!

We continue to see upgrades and improvements on things that we have had for years as well.

Thank you to all who maintain these things.
Over the last eight years we have also been able to implement some new Ministry outreaches while continuing to maintain those that have been around for quite sometime.

Online Ministry using Social Media has became a new and now stable in the Church.

Services are now broadcasted all over the world thanks to networking.

Church announcements, projects, invitations, prayer requests, blogs, video devotions have all been added as well.

We now have prayer partners from all over the Country and some from various places around the globe!

Sunday School, Youth, Mission Friends, Children's Church and rotation of all the ladies, Media/Sound Center, Music Ministry, WMU, Bulletin Ministry, Church grounds, Maintenance and Cleaning, Brotherhood ALL these continue to be such vital parts of the Church, all are doing extremely well and growing all of the time!

We also now have a regular Church Bus schedule that operates weekly, several who volunteer to run the bus, we also have a new time for the Children each Sunday morning called Pastor Pals and we are blessed to continue to see our Mission outreaches be effective in the Church!

We see activities, events, programs, get together, dinners, fellowships, missions that happen all through the year!
I know this was quite a bit to read tonight but God sure has been good to us these last several years, we are thankful for His blessings.

It's good to reflect and be thankful always.

To God be the Glory for all of this!

Thank you all for being a part of this Church and all the Ministry and work that continues to go on at Liggett. We are going to continue to work until Jesus comes!

Amen?

I'm reminded everyday why the saying is so true,
A Church Alive, is worth the Drive!
********************************************************************************************************
september 18, 2016
The importance of raising children in a Church.

Our oldest son Andrew was only two years old when I began to Pastor Liggett, at the time he was our only child. He is now ten. In these almost eight years, Kelly and I have been blessed with three more little boys, Aiden, Evan and Eli. To be honest, many times as a Pastor and a Dad, my mind would be filled with such thoughts as: am I stressing my family out too much? Am I pulling them here and there? Do we need a break from Pastoring for a while? satan would even begin filling my mind with thoughts to take Sunday's as a "Family Day" and go do other things for a while. Then it hit me, NO, absolutely NOT! Church is a very important part of our family. We still have "Family Days", they are called Saturday's, Sunday's as a Family at Church, and every opportunity we can through the week! At Sunday School, my kids are taught about Jesus along with other children their age, this is needed just like preschool through college. The interaction that our kids have in Worship, Pastors Pals, Children's Church, Mission Friends, Youth, VBS, Sunday School are ALL things that cannot and is not usually taught in our public school systems nor in most public places.

The education they receive Monday through Friday is extremely important and always will be, however children must be exposed to learning about Jesus and the importance of Church dedication. If they are not taught, then they may grow up thinking its "ok" to miss, it's "ok" to do other things, it's "ok" to just listen to a cd, watch a program and totally miss the Spiritual interaction with other believers, this in turn makes it much easier to give up all together. We must be involved. We must learn and grow together. We must worship, praise and pray together. Can we do this at home? To a point. But again, if we are involved, our children are involved, then most likely it will become a standard and life long commitment. Our society, I'm afraid, is become too social media focused, and many believe that posting a scripture, watching a video or listening to a song from home takes the place of physically going and being involved in a place of Worship, God forbid. Those things are good, but if we are physically able, we need to go! There may come a day we cannot. Of course, everyone misses from time to time, yours truly as well, but my children have now learned that Sunday School, Worship, Sunday's, Wednesday nights are Church days. Some days it's a struggle to get there, yes it is, but we make it with God's help. They understand the importance of taking that time in the week to go and you know what? They have an awesome time!! Made many friends! Are excited to learn songs, learn more about Jesus in their own way, be interactive, and it blesses our hearts to know, they love Jesus!

YES in 2016, The Church is still important, GOD wants you and your family there, and if your not, you are missing out on a major, major part of your and your children's life! Find a Home Church and be dedicated! I promise you, you will never regret it.

Liggett Baptist Church will always welcome and want you
in his love,
pastor sean
*******************************************************************************************
HOMECOMING - 2016
SEPTEMBER 4, 2016

Welcome to Homecoming Services 2016 at Liggett Baptist Church! It is amazing to think that we are celebrating the 96th year of the Church this year, To God be the Glory for this and all of His wonderful blessings upon the Church. We hope that you enjoy this day in Worship and Fellowship as we are practicing for that eternal Heavenly Homecoming some sweet day!

To recap things since last years Homecoming, I am happy to report of many wonderful things that have taken place in the Church over the last year! The BEST news as always is and will always be decisions for Christ, Praise The Lord for a total of 9 accepting Jesus into their heart and being baptized, a couple more who had accepted Jesus and now followed in baptism, and five more who joined Liggett via Church letter for a total of 16 NEW additions into the Church this past year, Glory to God!!! We are also thankful for the many, many NEW faces that have become regulars in the Church over the last year.

Also since last year we were blessed to be able to Ordain Brother Bob Cornett as one of our Deacons, we are thankful for Bob and his family. In this past year as well we have been blessed by many more activities and special events. To name a few, we had our annual Fall Festival, Fall Revival, Veterans Day, Thanksgiving Dinner Mission, Christmas time and plays and gifts for all the children and youth, Christmas baskets and dinner mission, Valentine's Dinner (This year was Camo and Lace, great time for all!), Kite Sunday, Easter (152 in attendance this year), Autism Awareness Service (Lisa Perry educated us all on the importance of this, she did a wonderful job), Spring Revival, Youth-led Worship Service, Mother's Day and Father's Day, Memorial Day weekend services, Recognizing all of our graduates in the Church, Child Dedication Service, Vacation Bible School kickoff and VBS (105 was our high night this year and everyone had a blast, great Spirit of Unity within the Church that week working together!), 4th of July Cookout, the Youth made a trip to Kings Island and Jump Jam and had a great time, Back to School Bash and giving out school supplies, and just recently our Back to "Sunday" School month with the goal of 100 achieved just a couple of weeks ago! Yes we have been busy, but we thank God for every second of it! A Church Alive is worth the Drive, Amen?

We also implemented some new things into the Church this year and made some new mission/evangelism efforts. In January and all through the year thus far, we began to take our recorded services and place them online. Now through social media outlets such as Facebook, sometimes thousands of folks are reached with reports from all around the World of services from Liggett Baptist Church! This is why I always say, we may be a small Country Church however this Church has a BIG heart that now spreads around the globe weekly! Many in the Church are now using this outlet as well to spread the Good News! The women in the Church also have been having some wonderful fellowship get togethers as well were they make a craft and just enjoy good fellowship. We also started something called Pastor's Pals, this is a time I get to spend with our children before they go into Children's Church, we do a small lesson or a song, sometimes let them take up a offering for a special purpose or Mission, they receive candy and then they are on their way!

This past year, as many times before, we had to say goodbye to some of our very dear loved ones in the Church. Although this is just a very short and temporary good bye, we still pray for the families. Church members, Bryan Fultz and Pat Qualls both went onto Heaven this year and are now enjoying that eternal Homecoming! Former Pastor of Liggett, the Rev. Ernest Boggs Sr. also made his eternal journey, these all now await the rest of us, what a wonderful day that will be!

I cannot truly put into words how much of a blessing this past year has been. As the current Pastor here, it fills my heart with joy and is such an encouragement to see such an active Church and a people who really love The Lord and are willing to serve in unity of Spirit. The testimony of this Church is so strong, with a now common attendance of 100 or better, good Sunday School turnouts, better Sunday night and Wednesday night attendances. We have an active Youth with many young people, so many children that not only come on Sunday's but so many more now that also come back for Mission Friends in the middle of the week. Blessed with a working Brotherhood, a WMU that continues right on, Youth leaders, Children's Church workers, Nursery workers, Mission Friend teachers, Sunday School teachers, Deacons, Bulletin makers, wonderful singers/song leaders and services, visitation efforts, warm hospitality during sicknesses and death, bus ministry, media ministry, grounds and cleaning of the Church and I literally could go on and on, folks with Jesus at the forefront, YOU make up the Church! We are the BODY! HIS BODY! With The Lord as boss, leader, savior, everything I count it as an absolute honor to be able to serve along with you in His house and for His purposes!

Thankful for each one of you, glad you are here, thankful for our speaker today former Pastor of Liggett, the Rev. Dennis Williams and his wife Vera! As brother Dennis would always say,

To God be the Glory!!

God Bless and Love You All

Pastor Sean, Kelly and the boys
************************************************************************************
AUGUST 14, 2016
One of the biggest problems in America is division. Look at the polls, whether you believe them or not it's apparent our Country on almost everything is divided right down the middle. Just like a family, workplace, Church or anything else, a divided people will not accomplish much. I've made a decision from this point forward to pray for unity. The reality, this will not come until people desire it and seek it! Division is a direct tool of satan and causes anger, chaos, separation and despair. Unity is peace, understanding, willingness, respect and can get the job done! No matter what is going on, at least pray for unity! Is this going to be difficult to achieve? Absolutely! Why? Because everyone has an opinion, best idea, and different wants. This is just another example as we are seeing The Bible, Gods Word, being fulfilled everyday, we are a imperfect people but He is a perfect God. The Word will be fulfilled, God will reign, His will regardless will be done, and He will always be King of Kings. Many individuals no longer want Godly things, Heavenly things, good things. Many today want what the world has to offer and sadly what goes against the scripture in many instances. Thus you have division. When sin entered the world (Which was man's fault, not God), so did division. Thank God for His "BEST and Eternal" plan! Thank God for Jesus, thank God that Jesus heals, unites and saves! Think about it.
IN HIS LOVE,
PASTOR SEAN
******************************************************************************
JULY 3RD, 2016
True/Firm Faith vs Unbalanced Faith

Unbalanced Faith sees individuals attending and interested in Church for a season (Remember it's more than a building, we have to be the Church and also Worship), studying scripture temporary, seeking prayer lightly, showing slight interest in Godly things ONLY when the storm is hammering down or something is wanted. Many times unbalanced individuals are only thankful for what seems the big things, Sometimes it's all praises ONLY when things are going in ones favor at the moment. This is dangerous, unhealthy, it's unstable and God knows the heart.

True and Firm Faith sees individuals attending and active in Church despite the good or the bad, serious about scripture continually, always in a state of prayer, worship, desires God and Godly things despite the circumstances, thankful for what we have and being content therein, Praises and respects God in, out, during and after the storms!

The effect is the Unbalanced one is like the waves in a sea, tossed here and there, Faithful one minute, mixed up, hurt and seeking the next! The one who is firm in the Faith withstands all storms, foot is on the solid rock, has joy in the good times, weeps in the hard but regardless knows Who holds their hand though it all! Jesus! The unbalanced one is always seeking peace, the Faithful one knows where peace always comes from and doesn't forget.

Don't be unstable, keep the Faith! Listen we all fail, we all mess up, but God has always been willing to forgive, help, and strengthen. We need to ALWAYS trust Him, Repent and be about Him and the work He has called us all to do!

Aren't you thankful The Lord didn't give up on us? Let's not give up on Him! God is God and God is good, All of the Time!
******************************* *********************************** *************************************
JUNE 26, 2016
Unbelievable that this year is now at the half way mark and we are about to begin the second half of 2016! Every year at this time I like to do a State of the Church and recap our blessings from the first six months! I'm happy to report that first of all and always most important that we've had 11 decisions for The Lord and 3 more additions to the Church for a total of 14 additions/Baptisms thus far in the first half of 2016, To God be the Glory!! The first few months of the year, even despite cold/snow we had attendance pops of 100+, great Fellowship opportunities and then later on we had our Valentine's Dinner, War Room Bible Study, Kite Sunday, Youth-led Service, Easter (attendance 152), Graduate Recognition Services, Memorial Day weekend service, Mother's Day and Father's Day! We had a wonderful Spring Revival this year as well with former Pastor of Liggett, Bro. Dennis Williams as our guest speaker. Before Memorial Day (aka before the Summertime swing, lol) our average attendance was easily 95-105 weekly, so far this Summer our average has been 80-85, still is not bad for the Summer, praise God we are blessed!! We recently just completed another week of VBS, many have told me this was one of their favorites, there was great unity this week and what a blessing to see everyone working together for Christ! Our high night was 102! Sunday School continues to do great, Youth and Mission Friends both continue to be active, grow, and are both doing awesome! We continue to see new faces, families, children and youth in the Church. The seeds of VBS were planted and we are already seeing some results! Some new things introduced in 2016 were online video sermons from our services via Facebook, Social Media Outreach, Pastor's Pals and other things. WMU and Ladies of the Church have had get togethers, fellowship times and get togethers as well.

Looking toward the rest of 2016, Lord's will, some of the things coming up are 4th of July, The Youth Trip, Back to School Bash, Homecoming, Fall Revival, Fall Festival, Thanksgiving and of course the Christmas season! I'm fully confident that very soon we will also see more decisions, baptisms, growth, and good things to come! I want to close by thanking you all, I appreciate you, the work, commitment and dedication to Liggett Baptist Church. We must continue to work together in the Holy Spirit as we ultimately let The Lord lead in all things and in His Church. Be thankful, positive, forgiving, willing, and desiring to do all we can for the kingdom's sake as time continues to draw nearer and nearer.

God Bless and Love You All
******************************** ************************************************ ******************
April 28, 2016
I know I post a lot of announcements, upcoming events, video devotions and things like that but today I just wanted to say how thankful I am for Liggett Baptist Church O and its people. Liggett is blessed with folks who have been dedicated to the purpose of the Gospel for years and has experienced gradual growth for some time. It's been apparent over these last few weeks, if not years, that whenever there is sickness or death that the Church really pulls together, is there for one another, and prayer is key in all lives. A Church is made up of Baptized, Born Again believers in Christ and every person is an important part of all things going on, this I am thankful. Today I just wanted to say I am very thankful for each one of you, your commitment to Liggett and the purpose of the Gospel, what an honor it is to serve as your Pastor. I love you all and I am just as excited today about the future of Liggett as I was 7 years ago on day one, May 1st, 2009. To the person reading this who may not have a home Church? Liggett is mission minded, centered on Christ, promotes children, youth, young families, you and your family couldn't go wrong in joining us! It would be an honor and blessing to have you with us. We have many Churches in Harlan County who are also committed to that purpose, you couldn't go wrong with any of those either, just please be in Worship/Sunday School somewhere for you and your family every week! I love and appreciate all of you, thank you again for all you do, and have a wonderful and blessed day!

God Bless
pastor sean
*******************************************************************************
february 21st, 2016
We are living in a world that many times has the wrong idea about what praise, blessings and sacrifice is all about! Many believe that they will only sacrifice, praise or even worship if God will do something for them in return. That's not what it's all about! If God did not do one more thing for any of us, is He still not worthy of our praise? He deserves our praise always, He is so worthy! Would you be willing to fast and worship if you knew no personal results would come from it? Yes God is good to us and blesses us daily, even when we do not deserve it, but where is our heart? The scripture says from Mathew 6:21, Where our treasure is, there will be your heart also.

Worship God at all times, not for gain, not even to be blessed, do it because HE IS GOD!
in his love,
pastor sean
**************************************************************************************
new Pastors Pen
Sunday January 17th, 2016
Many folks do not attend Church Worship Services because they feel unworthy or that they need to clean up their life first before entering a place of Worship. Did you know that this is actually opposite thinking? The Lord changes us from the inside out, not the other way! The Church is literally a hospital for you and I to get "spiritually better". I have been a Christian for 24 years however ole Sean Daniels is still a work in progress! Far from perfect and the reality is, as long as I'm in this world, I won't be, nobody will be perfect in this world. Am I worthy of God's grace? Nope! Why? Because I'm not perfect! But I am thankful by His grace and love that He gives it to us anyway, isn't that great? Isn't that praise worthy? Satan will fill our minds with excuses every single day as to why not to attend Church, why not to pray, why not read our Bibles etc.. Look, Jesus is the only perfection there is, this is why He is our Savior! Church exists so that we can go and learn more about Him, learn what it means to be a Christian, work on our lives, grow Spiritually, and Worship! Quit lying to yourself, quit allowing Satan to have victories in YOUR life! By the way, if a person has ever told you that you have to be perfect to go to Church or Worship? Then they lied to you too! Don't go for people, go for God! We all have to answer for ourselves. Find a Church, get in it, take it a day at a time, and realize no one, not even the preacher, is perfect! We ALL need Salvation, we all need to learn and grow every single day! Give God the time and praise He deserves! All The Lord wants us to do is accept Him, ask for forgiveness, and do the best we can, He knows our hearts. Life is short, make the most out of it for you and your family.
****************** ************************** ****************
Why are Harlan Countians so proud of Jordan Smith?
december 8, 2015
I can remember as a teenager our youth leaders at the Church we grew up in would always tell us before a trip to be careful, that we were representing the Church, our home, our family, but most importantly our Savior, Jesus! Jordan is a Harlan Countian, who has been given an extremely rare chance to do something that hardly ever comes to our small area of the world. Jordan has a stage, the media, the publicity, and with his God given talent he is able to share with the entire world what means most to him. Thankfully, he has remained faithful to not only Harlan but to Jesus as well! This is why we are proud of Jordan, he is representing and proud of his hometown, he is proud and representing his faith to Hollywood and the World! As a Pastor, it always thrills my heart and nothing blesses me more than to hear someone share Christ, be it at school, work, home, church or yes, even The Voice! Be all about your faith, be thankful for where you come from, Harlan County is a blessing! Let us support this young man, support him most in prayer, he is being brave and faithful and as a fellow Harlan Countian, I am extremely proud of his obedience to Christ!
*******************************************
THE HOLIDAYS
NOVEMBER 17, 2015
Here we are, once again, the Holidays! Another year is quickly coming to an end and we find ourselves, just like every year around this time, looking back and being thankful for all of God's goodness!
Thus far 2015 has been a very blessed, active, and productive year here at Liggett. We began this year with a new theme of Fellowship and every single month we have had several occasions of fellowship within the Church. What a blessing to see folks "hang around" after services because they just love to be around each other, it's a very sweet Spirit! As always, and most important, we are very thankful for the decisions for Jesus and the obedience of Baptism! So far as of right before the Holidays, we have seen seven accept Christ into their heart and follow in Baptism and two others who were already saved follow in Baptism. So a total of 9 decisions this year, as I type this, praise The Lord!!! We have been blessed with new families in the Church this year and we are thankful for all of you! It's been a continued blessing to see the Church grow and from a Pastors standpoint, I see a mission minded people that is about Jesus not only at Church but they are being the Church 24/7! Many times throughout the week I hear good reports of someone from the Church having the opportunity to share the Gospel and acting on it. As far as attendance goes this year, which I see as commitment, last year our average attendance was 85-95, with highs of 100-110, new averages for this year and especially as of late are running 103-109 on Sunday mornings, with some highs being in the 130-140 range, Sunday School 45-55, Sunday nights 30-40, and Wednesday evenings with all groups combined, 60+ with even a high of 91, to God be the glory!! Between our children, youth, brotherhood, WMU, mission friends, children's church, brotherhood, and other mission groups, it is evident how blessed we are. To see the desire of people willing to be dedicated to the Church, willing to learn, grow, worship and work will always be a driving force and will allow more and more to see the light of Christ. Liggett has also seen the mission work go beyond Harlan this year as it has been reported to me that the example of the Church has been used in other states and we are being titled "The miracle of the mountains"! Many are amazed in what God is doing in His Church here! As we close out this year, being thankful for His blessings, let us never forget what it is all about, and yes that is always Jesus! Remember to always give Him praise and thanks for as the song says, without Him, how lost we would be. Happy Thanksgiving from my family to yours, we are thankful for each and every one of you!
IN HIS LOVE,
PASTOR SEAN & FAMILY
********** ********* *************
HOMECOMING - 2015
WELCOME HOME
SEPTEMBER 6TH, 2015
We would like to welcome each and everyone of you to the 2015 Homecoming Services here at Liggett Baptist Church! We hope you enjoy this day, enjoy the time of Fellowship with other Brothers and Sisters in Christ, enjoy the Worship and leave here once again knowing that this is just a taste of the wonderful Homecoming that is to come some sweet day in Heaven forevermore! We are thankful for our guest speaker this year, former Pastor of Liggett the Rev. Dennis Williams and his wife Vera. Thankful for their dedication years ago to Liggett and thankful that they continue to this day serving The Lord and preaching the Gospel! We are thankful today for the past year that The Lord has blessed us with, for His protection, guidance, peace, comfort, encouragement, help and all things that He has provided for His Church. Most important as I reflect on the past year, we find ourselves most thankful for those who given their life to Christ! What an honor and prIVILEGE it was to stand in the BaptismAL waters for a total of seven times this year, thus far, as we Baptized those who had received Jesus and followed Him in Believers Baptism! We have experienced loss this year but also gain, however in our loss we know that it is not an eternal loss, THOSE all who have passed away, have passed in Christ so there will be an eternal Homecoming to look forward too, we will see them again! We are thankful for the gain, we are thankful that The Lord has choseN Liggett and continues to bless this Church. I can remember a few years ago we were anticipating being able to hit the 80 mark, then 90, then year later there was a new goal of hitting at least 100 every now and then in Worship, and now on several occasions throughout the year, even in what is normally considered slowest of times, we have had well over 100 and many times and even have had to bring extra seats in just to sit everyone! Even the evening services have grew! The Youth and Children continue to bless our hearts and be active in the Church. New faces are still a common thing and all areas be it the Youth, Sunday School, Brotherhood, WMU, Mission Friends, Children's Church, VBS etc.. all of these areas have experienced growth and blessings this past year! As Pastor here at Liggett, it has and continues to be an extreme blessing to see the Church Alive, to see the work, the mission work, the continued excitement in serving, all of the young people and children who are involved and to see the Church completely up to its motto and Mission statement which is being "A Church Alive that is worth that Drive!" That my brotherS and sisters is being "THE CHURCH", keep the focus on Jesus, serving and allowing His Holy Spirit to guide you in all things as it has done for well over 90 years at Liggett Baptist Church. If we will do this, then God will continue to bless, more souls will be saved, and the Church will continue to grow to reach this county, state, country and even the world for Jesus! I will close with this, in the words of today's speaker, "To God be the Glory!!" To God be the Glory for it all!
SIN IS SIN
JULY 1ST, 2015
When a man is at fault or guilty about something, he/she will find every outlet possible within themselves to justify and make THEMSELVES feel better and more comfortable about a decision that they still know deep down is wrong.
You know how I know that? Because every opportunity I've had to sin comes with those exact same feelings, every time! I am sure not perfect, none of us are but Christ!
I was talking with a brother about how mind blowing it is and how evident over the last week of those who are accepting to the recent decision made by the Supreme Court. So many young people, many who were raised and taught in God fearing, Bible teaching Churches are okay with this! Young and old alike! Many of these young adults were supposed to be the Church of tomorrow and well, today as well! My prayer is they remember what they were taught, change (repent) and then they could still be what God would want them to be!
If things do not change however, Pastors you are liable to have a hard time keeping your jobs or being accepted as Pastor of a new Church unless you are willing to accept and conform as well. This will happen in some places soon, but don't be so surprised when it begins coming closer to home. Don't worry about that though, Pastor or not, we can still preach and are called to do so wherever we are! Persecution is here and persecution will increase! Stay faithful, remain strong and remember if history repeats itself, then when the Church is under persecution, it can actually grow stronger, unite greater, and revival may break out again!
Yes God is love, but God hates sin! He hates my sin, your sin and all sin! Can two women create life? No! Can two men? No! Does God make mistakes? No! Use common sense, this is an unnatural, unbiblical (yes even in the New Testament) continuing sin, stay true to the facts! Do Christians "hate" homosexuals? No or I sure hope not! I hope and pray we do not "hate" anyone! Do we dislike the sin? Yes! Do we dislike all other sins? Yes! Are we all guilty of some sin? Yes! Can we all be forgiven and saved? Praise God, YES!!! Fellow Pastors, Christians let us pray for each other, pray for the lost and let us pray for all the Churches. God Bless-
PASTOR SEAN
****** ******** *************** **************** ************* ************
" KEEP THE FAITH"
JUNE 19, 2015
it was just two weeks ago I preached a message, led and impressed by the Holy Spirit, on the upcoming dangers the Church will face imminently; one being physical persecution and execution possibly "inside" the Church. I would never imagined at the time that it would be a reality within this month!
With the hatred toward the Christian community, even by some of our fellow Americans, the increased persecution of the Church is already coming at a rapid pace. sadly I'm afraid we are going to continue to hear of these type of things right here on American soil.
The spirit of anti-christ is real and already present, Even in the face of danger, and POSES a good question to ask ourselves: are we still wiling to stand firm and be public about our faith? Fellow Christians, times are tough and according to the Bible, TIMES are going to continue to be tough and dangerous, but we must remember the promises of God, He wins! When the world is destroyed, He wins! Even if we die for our faith, in Christ we still win! We truly need to and must pray for those who are suffering today. Pray for comfort for the families and the community. we NEED TO pray for our Country and protection on HIS Church. Now more than ever I AM reminded of Paul's words and that to fellow Christians, We must keep the faith and finish the race!
IN HIS LOVE,
PASTOR SEAN
********* *********** *************** ********* **********
APRIL 19TH, 2015
SHARING THE GOOD NEWS
Almost every time I have visited communities throughout Harlan County in the last 13 years or so, in the pursuit of inviting folks who are un-churched to come to Church, the things I find consistent to those who do not attend anywhere may shock you! It's not because they don't believe in God, it's not because they don't have the time, it comes down to, 80% of the time, how they have been treated in the past by someone who claims Christ, or the lack of unity they see among those who say they are a Christian, or the attitude of a local Church they attempted to attend in the past that presents an ungodly attitude. Listen, the Church as a whole needs to wake up to this and we must change, if this is an evident problem where we Worship. No wonder so many churches are empty, dying, or not at the potential they could be. Those who do not come to Worship regular, still needs to understand that NO ONE is perfect and that if anything, do it for Jesus, however, if we don't present a "GENUINE" welcoming atmosphere, a Spirit of Love, Unity, and JESUS, then we can expect to continue to struggle in reaching the lost for Christ! You have heard it said, "going to Church doesn't make you a Christian, only Jesus and accepting Him into our hearts changes you!" Any Christian should want to go to Church, should desire to Worship and grow, and be someone who is willing to share Christ and that He is evident in their life to all! There is no reason, whatsoever, that any of our Churches in Harlan should have one empty seat at any given Worship service. The people are there and they need Jesus! Will we be the light? Will we be the TRUE Church? Are we real or going through the motions? Think on that. It is our responsibility brothers and sisters to share the Good News and LIVE it!
God Bless
Pastor Sean
****************************
APRIL 5TH, 2015
RESURRECTION SUNDAY
******** ******************* ******** *****************
MARCH 29, 2015
"A PLACE OF WORSHIP"
Absolutely no offense to other places of Worship in Harlan County, we love all of our brothers and sisters in Christ. some wonderful places of Worship out there. as Pastor of Liggett I can honestly say there is something very special about a small country Church! There is something "special" about the atmosphere. Something "special" seeing on a weekly basis children and Youth in numbers be proactive for Christ! Something "special" that regardless of the size, the location, folks still come from all around to Worship, Fellowship, and Work for the Kingdom of God! We might not be the biggest, the fanciest, OR in the most convENient location to get to, have the most programs etc.. etc.. but I know that the Church loves Jesus, loves each other, knows one another, concerned about their neighbor, and has the desire to see the lost Saved! That my friends, is something "special" to be a part of! We want you to feel at home at Liggett and believe after a visit you will feel the same. As Pastor, and on behalf of the Church, we invite you to be a part of the family, we invite you to Liggett Baptist Church O! A Church Alive is worth the Drive!
IN HIS LOVE,
PASTOR SEAN
*** *** *** *** *** *** *** *** *** *** *** *** ***
Thoughts for Christians living in a social media society.
february 1st, 2015
Let's be honest, how many of us, as we go about our day, have those moments where we cannot wait to get on our phone or our home computer/iPad to post a picture or update our status with something that impacted our lives? How many times a day do we check our page hoping for "likes", "comments" etc.. to those things we posted in hopes of some positive feedback? Facebook and Twitter are very useful resources to keep in touch with family, friends, loved ones, and Church family. Unfortunately we live in a society today that commonly uses these outlets for gloat, glamour, gossip, drama, and sometimes just to flat out start controversies. As Christians we have a wonderful outlet to do our job for the kingdom of God "IF" we can take the focus so much off self and more on Christ! Sure we all like to share some fun things, pictures of our families, unique happenings and such, which is all fine, but imagine if we would be even more about Christ! Imagine if we shared His Church, reaching the lost, and have that same desire like we do for so many other things to really promote the gospel! Imagine promoting good things, Godly things, scriptural references, inviting others to Church, talking good and promoting your local Church? Imagine the positive reflection that would ultimately give God the glory! Let's face it, we could all do so much more! We all want to be a better witness, myself included, so how can we use Facebook/Twitter or other social media outlet this week to take the focus off self and more on Christ or what Jesus has, is and will do! Maybe, just maybe others will see Jesus "First" before they see me!
in his love,
pastor sean
********************** ****************** *******************
MORE NEW STUFF
JANUARY 18, 2015
Last Sunday I joked about this new diet/Lifestyle change that our family started. In all seriousness, I really appreciate my wife Kelly for kick-starting this! We have been eaten so much healthier the last two weeks as a family and she has made some incredible meals! The sermon Sunday morning was dealing with both physical and spiritual Lifestyle changes, we need both. In a physical change, you eat healthier, exercise, watch what you do to your body etc.. In being better spiritually fit we take in the good food (The Word of God), have gym time (Go to Church), exercise (Faith in Action), and be careful with our bodies (Remember your living testimony)! I want to take care of myself physically so hopefully, Gods will, I can live long enough to see my four sons grow up to be faithful men of God! I should take care of myself spiritually however so that I can be a better witness for Christ. If we can learn to put God first in everything we do, then everything else can be exactly what it needs to be!
in his love,
pastor sean
**********************************************************************************
WHO IS WORTHY?
JANUARY 11, 2015
Nothing but the blood of Jesus! Did you know we are all undeserving? We all sin and come short daily - none perfect but Christ! Did you know even what's considered some of the greatest and most faithful men and women in history still was far from perfect? One of our fellow brothers in Christ, one that I have much respect for the Rev. Billy Graham, he too would tell you he is not perfect and had to be saved just like anyone else! It's not works that bring salvation - it's not being good enough that's brings salvation - it's not anything but Jesus Christ! Being a Christian means to be Christ-like. Jesus in His Ministry on Earth was about seeking those who were sick, restoring people, helping, loving, forgiving, but Jesus never did this for a pat on the back, He did it to show Gods love! Mercy, Grace, His death and resurrection has allowed you and I to become a forgiven people. When Jesus literally died on the cross for us it was Gods gift and the sin debt was paid by His sacrifice. It wasn't you, me, the pastor, our family or anyone else who died for you, it was ONLY Jesus! Praise, Worship, Credit should always and only be given to Him! Jesus did not only die but was resurrected, He is Alive!
When I personally accepted Christ into my heart at the age of 12 He truly saved me, I realized at that point that I was forgiven but still far from perfect. My relationship with Him continues to grow everyday, His Spirit lives in me as promised and it's that same Spirit that daily convicts, leads, encourages, comforts, excites me, but not for my glory, but for totally His!! We are all a work in progress until the day we exit this world. Always remember, please remember, true and real Worship and Praise comes from the heart! It's an inward change that will result in a outward changed lifestyle, testimony, and walk. Even at this however, it is not for our glory but His! So that others will see Jesus in you and want change as well. The world desperately needs Christ, but the Christian community today definitely needs to offer praise and worship to Who it is due! Always know that God knows our hearts, our motives, our prayers, and in His loving eyes we are all the same, all on the same playing field, we are lost people in need of a Savior! When He saves you, praise God He saves you! When salvation comes, we are still the same in the eyes of God, no one greater than Jesus, the only difference then between a saved and a lost person is the one saved has finally accepted the perfect gift of Jesus into their heart! But God still loves and wants the lost person to be found, to be saved too! It's up to us to make that decision for He has provided the way! There is only One Heaven, all who are forgiven will be in the same Heaven with the One and Only God! Jesus is and will always be the only way! Because of my sin, I'm not worthy, because of my failures, I should not have a chance but I'm so thankful that He loves me like He loves you, He forgives but still I am unworthy. Give The Lord His praises! He deserves it all!
in his love,
pastor sean
**********************************************************
DECEMBER 2014
"Double Blessings"
This time of year we normally experience a spirit of giving in the air. People will go beyond their normal routines in order to help someone else or give to the ones they love in appreciation. Being on the receiving end of a gift is a blessing as well.
Kelly and I can remember a few times since our children have been born that we were either leaving a restaurant or in a drive thru and our bill was already paid for by some loving and caring folks! You never forget those times and the impact that someone actually cared enough to do that for you and your family. It was truly a blessing. Having opportunity in the past to be able to do the same for someone else, words cannot describe the joy and blessing to give!
So you can see there is definitely a double blessing on both sides. If only we can remember this throughout the entire year on how we can be a blessing to others and help each other. Through a heart willing to give, joy comes and through this joy others can see the light of Christ and hopefully accept God's wonderful perfect gift! God gives and in His giving we are blessed.
When it comes to material gifts or financial assistance some will always be able to give more than others however the gift of Jesus Christ has already been paid for and we can all freely receive this gift. Christian, remember the gift is already paid for, we can freely "share" this wonderful gift with others! It really is a blessing to give! Haven't accepted Christ? then your life today can be changed and blessed if you are willing to "receive" the most precious gift, the gift of Jesus. This gift is really the only gift that keeps on giving, why? Because it is eternal!
Merry Christmas and Happy New Year!
Love
Pastor Sean, Kelly, Andrew, Aiden, Evan and Eli
****************************************************************
OUTBREAK!
OCTOBER 19, 2014
First let's be serious, we need to pray about this. It may or may not come to anything, however we, as Christians, have the responsibility to pray for those already sick, those who may become sick, the countries affected, and our government as they plan, prepare and initiate how to contain the threat. The Lord can move in any situation and this is no different.
The sickness of "Sin" has been around since Adam and Eve, this sickness has been exposed to "every" living person since then! All have sin, all are exposed, all at one point have been sick with this and still continues to be a daily struggle! It is the worst sickness, because it can result in an eternal death in Hell, separated from God forever. Sin kills, sin destroys, sin is death.
What can be done? One answer: JESUS!
he IS THE ONLY remedy, the ONLY vaccine, the ONLY treatment, the ONLY cure! When Jesus died on that cross, when He arose from the grave, He defeated death, defeated sin! He became the cure! Because of God's love for us, for you, He provided all you will ever need and the remedy to the worse sickness mankind will ever face, sin. You do not have to wait in line, make an appointment, travel to specific medical facility or pay hundreds or thousands of dollars for medicine to be treated, all we have to do is call on His Holy name! Jesus Save Us! He will do that for you today, just ask Him. He is the cure!
IN HIS LOVE,
PASTOR SEAN
************************ ****************************
PASTOR'S PENS OF THE PAST
**********************************
"A CHURCH ALIVE IS WORTH THE DRIVE!"
SEPTEMBER 14, 2014
I believe something that is long over due is a new state of the Church. What has been going on at Liggett Baptist Church? What has happened recently? Is the Church still Alive and on Fire for The Lord? The short answer, absolutely YES! The things is, sometimes when you do not speak much or say anything, many can and will begin to wonder and ponder "what is going on"? If we really think about it, a lot has happened and God continues to Bless US. Liggett, if anything, has not slowed down, but has kicked into full gear in the last year or so! First thingS first, and that would be the most important thing to happen would definitely be Salvation experiences and Baptisms. Since September of last year (2013) we have been blessed by a total of 5 Baptisms in the Church! We have also had some new additions since the beginning of this year (Transferred Church Membership), a total of 4 of those! So that makes a total of 9 NEW additions to Liggett Baptist Church in this last year! To God be the Glory! Nothing better than seeing someone give their heart to Jesus and be Saved. Also, we seen 2 very familiar folks come back to the Church at Liggett and we are so happy they are back home. The next thing I want us to look at is activities and outreach Ministries in the Church. In the past year we have had our Annual Fall Festival, Dollywood Trip for the Youth, Thanksgiving Fellowship, Christmas Plays and Programs, Giving out and Delivering Thanksgiving and Christmas Dinners/Gifts - ALL in Jesus' name, Couples Valentines Dinner, Kite Sunday, Casting Crown's Concert, Easter SERVICES, Youth Led Service, Spring Revival, Prayer for Harlan County Service, Child Dedication and Graduation Services, Memorial Day, Mother's Day, Father's Day, VBS Kickoff Cookout, Vacation Bible School (Agency D3), 4th of July Cookout Fellowship, Back to School Bash and Giveaway School Supplies, Back to Sunday School Month and just last week Homecoming Services. WOW! Busy, busy, busy - but very Blessed! Our Youth has continued to stay busy and focused. The Youth has been involved in several of their own activities as well and doing outreach programs, one example was last year while kid's Trick or Treated in the Communities, the Youth not only passed out Candy but also Shared Jesus with the kids and parents as they went door to door. The Youth also passed out information on the Church. The Youth meets every Wednesday night and continues to work and grow. Recently another one of the young men gave his heart to Jesus, nothing better! Attendance wise in the Church, even the non-Holiday times of year, our attendance has remained extremely good! Average attendance, even during the sometimes slower Summer months, have still averaged 85-95 in attendance, with some highs above 100! Another area that I am very thankful for is Sunday School which has remained well in attendance. Sunday Nights and Wednesday Evening services have really picked up over the last several months and have remained that way. There is such a great mix in the Church right now with Babies, Babies on the way, small children, teenagers, college age, young adults, young couples and families, adults, and long time members, who altogether rounds up a very exciting, focus driven, ready to go, united Church for serving The Lord! Seems like there's a real desire to be IN God's house. We have also been blessed to see so many NEW faces in the Church. many new visitors and several who have remained with us for the last few months! We are thankful for all of these. For all of this mentioned, I want to give The Lord the praise and thanks for it all! We are blessed and we are thankful. As we look to the next few months, don't set down too long, we will remain active and going as plans are being made right now for Fall Festival, Fall Revival, and then of course all the joys of the Thanksgiving and Christmas seasons. If all of this does not excite you, then my prayer is that you too will jump on board with us. see what's going on, get involved, attend, be pro-active, dedicated, and enjoy serving in the Church as we unite our Hearts in Serving The Lord, TOGETHER! As you can see, once again, Liggett Baptist Church has lived up to the name in this past year, A Church Alive is worth the Drive! God Bless You and Hope to have you with us!

God Bless

Pastor Sean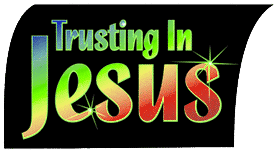 OURS IS THE RELIGION OF THE FORGIVEN
YOU HAVE HEARD THE EXPRESSION, "CONFESSION IS GOOD FOR THE SOUL." MORE THAN THAT, CONFESSION IS GOOD FOR THE ENTIRE PERSON, THE BODY, THE SOUL AND THE SPIRIT.
IN PSALMS 32, VERSE 1: BLESSED IS HE WHOSE TRANSGRESSION IS FORGIVEN, WHOSE SIN IS COVERED."
ALL CAN BE FORGIVEN, WE WOULD ENCOURAGE YOU TO VISIT OUR CHURCH, WHERE THERE IS ACCEPTANCE OF ALL. WE ARE A CHURCH OF THE FORGIVEN.
LIGGETT BAPTIST CHURCH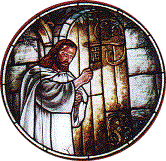 Email Us
Home | Church Information | Schedule of Services | Year's Review | Activities | Pastor's Pen | Plan of Salvation/Church Covenant | Devotions | Groups | Officers/Committees | Church History | Missions/Missionaries | News/Events | Contact