from the Pastor's Pen

.
. . .THERE'S NO PLACE LIKE THIS PLACE, ANYWHERE NEAR THIS PLACE. . . SO THIS MUST BE THE PLACE. . . . .
TO COME AND WORSHIP THE LORD, IN SONG, SPIRIT, AND FELLOWSHIP !
We At Liggett Baptist Church are so glad every time you come and worship with us. You're a special kind of people and we're glad
that you have chose to come our way today. We are all here, hopefully, for one reason and that is to worship our LORD AND SAVIOR JESUS CHRIST. The miracle of what GOD has done for us should live in our hearts and minds everyday, because we need to be thankful to GOD for sending HIS SON to die for us and paying our penalty, our sin debt, and especially we thank HIM for his wonderful grace.
YOU ARE ALWAYS WELCOME AT THE LIGGETT BAPTIST CHURCH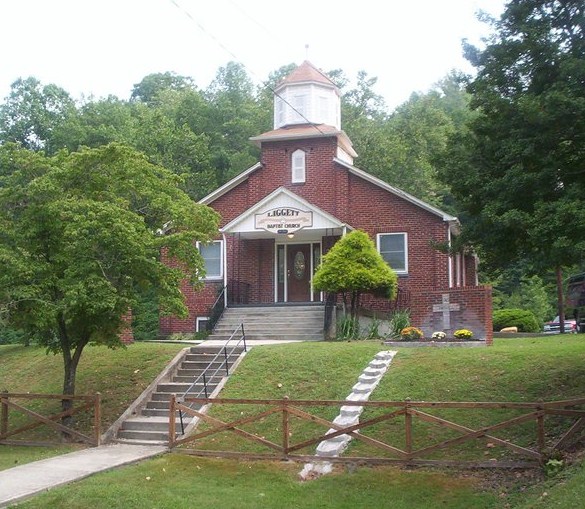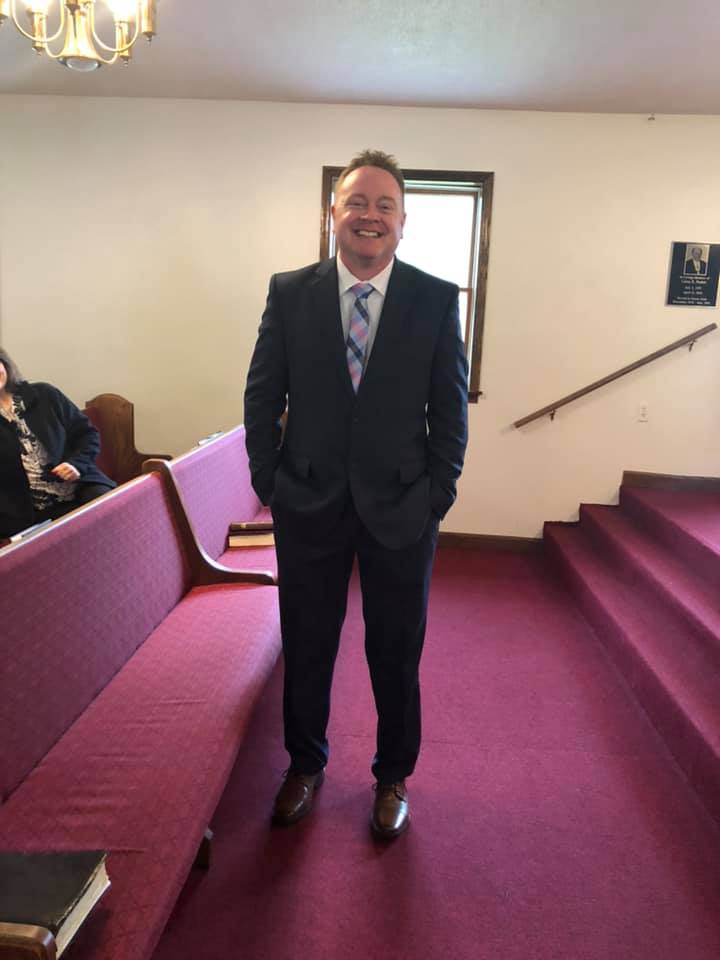 **** PASTOR'S PEN ****
JANUARy, 2020
"Grace," according to the dictionary, is the unmerited favor of God toward mankind. The word "grace" is used over 170 times in the New Testament alone. Grace is not bought. It is a free gift of almighty God to needy mankind. When WE picture Jesus Christ dying on the cross, WE SHOULD see the free gift of God's grace in Christ reconciling the world unto Himself. IT REMINDS US OF THE SONG .. "AMAZING GRACE" - "Amazing grace, how sweet the sound that saved a wretch like me. I once was lost, but now am found, was blind, but now I see."
Yes, the grace of God is a reality. Thousands have tried, tested, and proved that it is more than a cold creed, a docile doctrine, or a tedious theory. The grace of God has been tested in the crucible of human experience, and has been found to be more than an equal for the problems and sins of humanity.
YOURS IN CHRIST,
PASTOR BOBby
**********************************************************
february, 2020
"therefore let us pursue the things which make for peace and the things by which one may edify another" (Romans 14:19 nkjv).
February is often called "the love month" because of Valentine's Day and love is associated with Valentine's Day. However, Love is built on trust. When you really love people, you believe in them. You trust them. You build their confidence. You relieve their fears.
If you can't learn to trust people, you'll never learn to love or learn to be loved. A lot of people who think they have a love problem really have a trust problem, because love and trust go together.
When Jesus went to his hometown of Nazareth, the people who heard him teach did not believe him and were even offended by him. As a result, Jesus "could not do any miracles there, except lay his hands on a few sick people and heal them. He was amazed at their lack of faith" (Mark 6:5-6 NIV).
It wasn't Jesus' lack of faith that prevented the miracles. He could not do a good work in his home-town because of the people's lack of faith and trust in him.
If that's true of Jesus, then it's definitely true of you. When people don't trust you, you are not empowered to reach your potential. And when you don't trust other people, you limit them. If people don't believe in you, trust you, or show confidence in you, then it holds you back. But when the people who love you show faith in you, it brings out the best in you. It gives you faith in yourself. It helps you fulfill your purpose.
Do you want a love that lasts forever? Then show someone that they have your trust. When you do, you'll build their confidence, and you'll earn their love, and faith in you.
In his love,
Pastor bobby
********************************************************************************************
MARCH, 2020
The month of march is referred to as the "windy month" and it's also known for flying kites…sailing… AND other things that require a good wind.
March is also a month we like to think of spring approaching and weather becoming a little more warmer. Opening of windows and doors, spring cleaning… refreshing all that winter has left us with staying indoors and things piling up. Sometimes in march you want one of those days when you just want to flood the house with the freshness of the outside air.
How about Spiritually? Are there days when you just feel like you need to fling open your heart for the Holy Spirit to blow through … penetrating your soul and life.
We all need "freshening up"… a new feeling. we need to be revived in our spirit as Peter was on the day of Pentecost!
Acts 2:2-4 (KJV)
2 And suddenly there came a sound from heaven as of a rushing mighty wind, and it filled all the house where they were sitting.
3 And there appeared unto them cloven tongues like as of fire, and it sat upon each of them.
4 And they were all filled with the Holy Ghost, and began to speak with other tongues, as the Spirit gave them utterance.
Immediately following this awesome action by the Holy Spirit, Peter was empowered to preach as never before! The first revival was heard in the land - and this was the first since Christ had been crucified and resurrected! Peter felt the "power" of the Holy Spirit! He was revived in spirit— he was rejuvenated! Boldness came over him like never before!
Acts 2:41 (KJV)
41 Then they that gladly received his word were baptized: and the same day there were added unto them about three thousand souls.
Can you IMAGINE that? Do you FEEL the sense of urgency that Peter felt—to tell—to share—what he had? We all should. And if we don't then we need to open our heart's door and windows and let the wind of the Holy spirit flow through us … a revival of our spirits.
John 4:23-24 (KJV)
23 But the hour cometh, and now is, when the true worshippers shall worship the Father in spirit and in truth: for the Father seeketh such to worship him.
24 God is a Spirit: and they that worship him must worship him in spirit and in truth.
He's looking for us…you and me…Where will He find us? Living it up—not really concerned about others? Shopping for things we don't really need? Neglecting the very things He has placed in our lives to tend to? Or — WILL WE BE on our faces seeking Him? Trying to be more like Him. Soaking in His Word. Praying for His Spirit to give us a new "smell".
A lot of us love this time of year (with the exception of allergies)… we enjoy opening the windows and doors to the fresh morning air and sunshine. We all need the sunshine. The months of January and February were filled with Too many CLOUDY, rainy days and we have a tendency to feel "rainy" on the inside. We need the Son-shine even more. We need the Spirit of the most High God in my life—daily.
Let's submit ourselves once again to the Spirit of God! Take heed to which direction the Spirit is blowing and be empowered to do the work He has called us to!! We can do nothing without Him!
Know why? Because god is good all the time ….and all the time god is GOOD!
In his love
Pastor bobby
*************************************************************************
APRIL
"And let us consider how to stir up one another to love and good works…" —Hebrews 10:24
THE CORONAVIRUS OUTBREAK IS NOW UPON US IN A BIG WAY The UNITED STATES AND OUR OWN STATE OF KENTUCKY are seeing a "tsunami of patients," and according to one spokesperson, the healthcare system is "one step from collapse."
Churches haven't been able to assemble together in weeks. AND THIS IS SOMETHING WE ARE NOT USED TO. We are missing, like crazy, going to church and giving hugs to one another; talking personally, supporting one another, and praying together. It's horrible. But we have faith it's not going to last forever. When you have that freedom taken away from you, wow, it's tough; but it's useful, especially if you are a believer.
When this time will be over, we will give more importance to the right thing and less importance to things that are not really important. Our privilege of being able to worship together, support one another, and IN PERSON WORK TOGETHER FOR God's mission... THAT is something we should never take lightly.
God's Word admonishes us:
"Let us hold fast the confession of our hope without wavering, for he who promised is faithful. And let us consider how to stir up one another to love and good works, not FORSAKING THE ASSEMBLING OF OURSELVES TOGETHER, as the MANNER of some, but eXORTING one another, and SO MUCH more as you see the Day APPROACHING." —Hebrews 10:23-25
CHURCH FAMILY, I LOVE YOU AND MISS YOU BUT WE MUST ALWAYS... ALWAYS REMEMBER THAT
GOD IS GOOD, ALL THE TIME ... AND
ALL THE TIME GOD IS GOOD!
IN HIS LOVE,
PASTOR BOBBY
***************************************************************
MAY
AS WE STILL ARE DEALING WITH THE COVID-19 VIRUS AND NOT GETTING TO ATTEND CHURCH IN PERSON - WE THANK GOD FOR THE SOCIAL MEDIA RESPONSES EACH SUNDAY AND NOW IN MAY WE'VE STARTED OUR WEDNESDAY NIGHT DEVOTION/ BIBLE SCRIPTURE/ WORD OF COMFORT, WHATEVER WE MAY CALL IT - IT'S DEFINITELY NOT WHAT WE'RE USED TO, BUT WITH GOD'S HELP WE'RE GETTING CLOSER TO BEING ABLE TO GET BACK ---NOT TO WHERE WE WERE AS NORMAL --- HOWEVER WE WILL BE ABLE TO MEET EVEN THOUGH WE HAVE TO KEEP OUR SOCIAL DISTANCING OF SIX FEET, WE'LL AT LEAST GET TO SEE AND TALK WITH EACH OTHER.
God didn't wire us for isolation. That early church knew that they needed each other to carry out Christ's mission in the world. perhaps now more than ever, WE MUST REALIZE how much WE need one another AS A FAMILY OF GOD. None of us were created to be independent OR self-sufficient. We were made to live in humble dependency upon God and loving inter-dependency with others. As one writer described it, "Our lives were designed to be community projects." I KNOW YOU'VE HEARD THIS OVER AND OVER AGAIN BUT… WE WILL GET THROUGH THIS AND WE'LL GET THROUGH THIS TOGETHER WITH GOD'S HELP, LOVE AND HIS PROMISES THAT HE WILL NEVER LEAVE US NOR FORSAKE… WHY?
BECAUSE GOD IS GOOD… ALL THE TIME…
AND ALL THE TIME.. GOD IS GOOD!
IN HIS LOVE
PASTOR BOBBY
************************************************************************
JUNE
"4- There is one body, and one Spirit, even as ye are called in one hope of your calling; 5- One Lord, one faith, one baptism, 6 -One God and Father of all, who is above all, and through all, and in you all."
Ephesians 4:4-6 (KJV)
If you are a fan of any sport, you've heard the deafening noise of adoring fans speaking as one. While watching on the couch might give you a better view of the game, it's never as exhilarating as cheering on your team from the stands.
A special energy comes from being part of a shared mission, whether that mission is to win a game or to bring heaven to earth. When we ask Jesus into our lives, we give Him permission to reshape our values and our perspective. That's what it means to make Jesus our Lord. We put Him in charge of how we live today as well as where we spend eternity. We join His team, His mission.
Rather than fielding a select few, Jesus sends all of His people out to share the good news that He has set us free. Jesus calls us to be one, working together for His glory. When we say yes to Jesus, we are clothed with His jersey. And everyone —
regardless of skin color, age, social status, or past life experience —
has a role to play.
Let's strive to live in unity with one another -
IN HIS LOVE.
PASTOR BOBBY
********************************************************************************************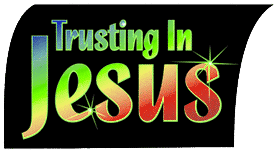 OURS IS THE RELIGION OF THE FORGIVEN
YOU HAVE HEARD THE EXPRESSION, "CONFESSION IS GOOD FOR THE SOUL." MORE THAN THAT, CONFESSION IS GOOD FOR THE ENTIRE PERSON, THE BODY, THE SOUL AND THE SPIRIT.
IN PSALMS 32, VERSE 1: BLESSED IS HE WHOSE TRANSGRESSION IS FORGIVEN, WHOSE SIN IS COVERED."
ALL CAN BE FORGIVEN, WE WOULD ENCOURAGE YOU TO VISIT OUR CHURCH, WHERE THERE IS ACCEPTANCE OF ALL. WE ARE A CHURCH OF THE FORGIVEN.
LIGGETT BAPTIST CHURCH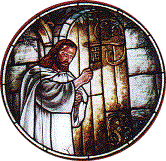 Email Us
Home | Church Information | Schedule of Services | Year's Review | Activities | Pastor's Pen | Plan of Salvation/Church Covenant | Devotions | Groups | Officers/Committees | Church History | Missions/Missionaries | News/Events | Contact