Activities
(Click on the title below)
| | |
| --- | --- |
| Results from Sunday Services | |
RESULTS OF SUNDAY SERVICES
ATTENDANCE
AUGUST 2ND, 2020 -
( THIS SUNDAY )
SUNDAY SCHOOL -
MORNING WORSHIP - RESUMED ON-LINE SERVICES VIA FACE BOOK
EVENING WORSHIP - 0 - ONLINE SERVICE - "LIVE STREAMING ON FACEBOOK
( LAST SUNDAY) (JULY 26TH)
SUNDAY SCHOOL - online services - facebook
MORNING WORSHIP -
EVENING WORSHIP - 0 ONLINE SERVICES
***** ***** ***** **** ***** *****
NEW THEME FOR THE NEW CHURCH YEAR: PRAYER WITH FAITH CHANGES THINGS!

AUGUST 2ND, 2020 -
OUR SERVICES ARE NOW BACK TO ON-LINE STREAMING
VIA FACEBOOK
DUE TO THE RISE IN CONFIRMED CASES IN HARLAN AND THE GOVERNOR'S
ORDERS THAT MASKS ARE MANDATORY IN PUBLIC OR IN GROUPS OR
GATHERINGS - FOR THE REST OF THE MONTH OF JULY OUR SERVICES WILL
BE ON OUR FACEBOOK PAGE -
YOU CAN FIND OUR SERVICES AT 11:00 AM & 6:00 PM SUNDAYS--
WEDNESDAY NIGHTS AT 7:00 PM
YOU CAN LOG ONTO PASTOR BOB'S FACEBOOK
PAGE OR THE LIGGETT BAPTIST CHURCH FACEBOOK PAGE
###############################################
10:00 A.M. - SUNDAY SCHOOL
11:00 A.M. - MORNING WORSHIP
11:05 A.M. - ATTENDANCE BANNER & CONGREGATIONAL SINGING
11:10 A.M. - ANNOUNCEMENTS - PRAYER REQUESTS & OFFERING
11:15 A.M. - BOB'S BUDDIES -
11:20 A.M. - CHILDREN'S CHURCH -
11:20 A.M. - MESSAGE: PASTOR BOB CORNETT
6:00 P.M. - EVENING WORSHIP - LIVE STREAMING - ON FACEBOOK
SCHEDULE FOR THE REST OF THE WEEK:
WEEK OF: -AUG. 3RD-8TH, 2020
MONDAY (3RD)
THE CHURCH WE'RE PRAYING FOR THIS WEEK IS OUR CHURCH LIGGETT MISSIONARY BAPTIST CHURCH, AT LIGGETT, KY.- PRAY FOR OUR NEW PASTOR, PASTOR BOBBY - PRAY FOR OUR CONGREGATION -THOSE THAT ARE SICK AND IN THE HOSPITAL - PRAY THAT THE LORD WILL BLESS EACH ONE THIS WEEK-
TUESDAY - (4TH)
WEDNESDAY - (5TH)
TONIGHT 7:00 P.M. -- MID-WEEK SERVICES -
FACEBOOK - LIVE STREAMING -
ADULTS - BIBLE STUDY
YOUTH GROUP & MISSION FRIENDS-
THURSDAY - (6TH)
FRIDAY - (7TH)
SATURDAY - (8TH)
* * * * * * * * * * * * * * * * * * * * * * * * * * * * * *
IF WE MEET AND YOU FORGET ME, YOU HAVE LOST NOTHING;
IF YOU MEET JESUS AND FORGET HIM, YOU HAVE LOST EVERYTHING!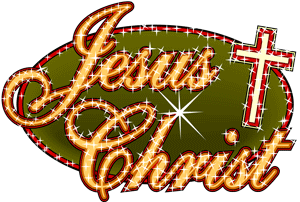 THE GOD OF A SECOND CHANCE, FAT CHANCE, SLIM CHANCE, AND NO CHANCE! TRY HIM!
************************************************************************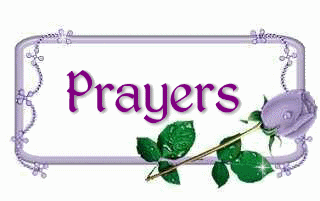 THERE ARE ALWAYS SOME OF OUR CHURCH MEMBERS, DURING THE COMING WEEK, THAT WILL BE GOING FOR DOCTOR VISITS. HAVING TESTS, FACING MEDICAL PROCEDURES, SOME ARE IN HARLAN AND SOME ARE OUT OF TOWN. LET'S PRAY FOR THEIR SAFE TRAVELS TO AND FROM THEIR DESTINATIONS. LET'S ALSO PRAY FOR A GOOD REPORT.
THESE ARE VERY SPECIAL PRAYER REQUESTS: CONTINUE TO PRAY FOR - PAUL & PAULA JOHNSON - SANDY BURNETT -FRANCIS JONES -WAYNE & VON PHILLIPS -JANICE POYNTER -
CONTINUE TO REMEMBER THOSE THAT WERE NOT ABLE TO BE HERE ON SUNDAY, THAT ARE NORMALLY HERE. THEY WERE NOT HERE BECAUSE OF EITHER SICKNESS OR BEING OUT OF TOWN. LET'S PRAY THAT THEY WILL BE BACK WITH US AS SOON AS POSSIBLE -
THOSE WITH SICKNESS AND DOCTOR'S APPOINTMENTS THIS COMING WEEK - PLEASE REMEMBER THEM IN YOUR PRAYERS - GOD KNOWS EACH REQUEST MADE AND HE'LL TAKE CARE OF EVERY ONE OF THEM, IF ONLY WE'LL ASK!
. . SEVERAL VERBAL, PERSONAL REQUESTS WERE MADE - REMEMBER THOSE REQUESTS AND . . AS ALWAYS CONTINUE TO REMEMBER OUR VERY SPECIAL REQUESTS LISTED ABOVE.
AS YOU PRAY - ALSO PLEASE REMEMBER OUR OTHER REQUESTS- NUMBER ONE - OUR NATION - THE COVID-19 VIRUS - PEOPLE WITHOUT JOBS -THE FLU - COLDS, ALLERGIES AND SINUS PROBLEMS THIS TIME OF YEAR - OUR YOUTH - OUR ASSOCIATION - OUR BUS MINISTRY - OUR VISITATION PROGRAM - OUR GOVERNMENT LEADERS FOR- CITY - COUNTY - STATE AND NATION - OUR MILITARY - OUR MISSIONARIES - THIS IS OUR VERY SPECIAL REQUEST -THE LOST IN OUR CHURCH FIELD AND COMMUNITY - THE LOST IN OUR CONGREGATION -
* * AUGUST - 2020 ***
THE BIRTHDAY & ANNIVERSARY CLUB
AUSTIN WILSON
********************************************************
GRADUATING CLASS OF 2020
PRESCHOOL
EMMA JUNE CURRY
RHETT CURRY
8TH GRADE
JENNA WILSON
JACE PERRY
HIGH SCHOOL
JACOB WILSON
WILL McCARTHY
HANNAH JONES
JAMES (JAY) HARRIS
COLLEGE
KELSEY HALCOMB
SARAH SHACKLEFORD
*********************************************************
GRADUATING CLASS OF 2019
8TH GRADE
SAMANTHA GOSHEN
CARTER LASLEY
HIGH SCHOOL
MATTHEW SIMPSON
MICHAEL SIMPSON
KAYTLIN CORNETT
BEN LEWIS
COLLEGE
TASHA FEE
PHARMACY
ZACHARY HOWARD
********************************************************
GRADUATING CLASS OF 2018
K-4
EVAN DANIELS
NATALIE GREEN
BAYLEE ARVIN
KINDERGARTEN
LOGAN MILLS
AUSTIN CURRY
MICHAELA GREEN
8TH GRADE
WILSON MUNCY
HIGH SCHOOL
DREW BURNETTE
EMILY PERKINS
TAYLOR SIMPSON
KATELYN BURKHART
COLLEGE
KYLE HATFIELD
MOLLIE GRIGSBY
SARAH SHACKLEFORD
* * * * * * * * * * * * * * * * * * * * * * * * * * * * * *
PRAISE REPORTS:

WE PRAISE THE LORD!
AND WE THANK HIM FOR ALL THE PRAYER REQUESTS THAT HE HAS ANSWERED FOR US THIS PAST WEEK, HE IS A GREAT AND AWESOME GOD!
AS WE RUN THE RACE THAT IS SET BEFORE US - WE CAN ALWAYS PRAISE THE LORD FOR SOMETHING- GIVE HIM PRAISE FOR ALL HE HAS DONE AND WILL CONTINUE TO DO FOR US!
FOR ANOTHER YEAR OF BLESSINGS IN 2017!
THE BLESSINGS WE'LL RECEIVE FOR THE NEW YEAR OF 2018!
WE NOW HAVE A SHOE FUND OF OUR VERY OWN AND IF YOU KNOW OF A CHILD THAT'S IN OUR CHURCH FAMILY, OR OUR COMMUNITY THAT IS IN NEED OF SHOES, PLEASE CONTACT ONE OF THE FOLLOWING NAMES LISTED BELOW.
DEACONS
WAYNE PHILLIPS - PAUL JOHNSON
AARON MILLS - BOBBY CORNETT -
SEAN DANIELS, PASTOR

Home | Church Information | Schedule of Services | Year's Review | Activities | Pastor's Pen | Plan of Salvation/Church Covenant | Devotions | Groups | Officers/Committees | Church History | Missions/Missionaries | News/Events | Contact