Church Groups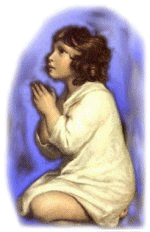 CHILDREN'S CHURCH
Our Church is blessed to have so many children. They have Church on their level. They sing and they are taught a Bible Lesson. They also have a Craft Time. They assemble during the regular Morning worship service.
They are taught by Von Phillips, Patty Perkins, Chrissy Wilson, Rachel Johnson, Beth Howard, Dana Mills, Linda Daniels, Egretta Rich, Lisa Perry, Heather Clem, Laura Curry and Kelly Daniels They meet in the Fellowship Hall.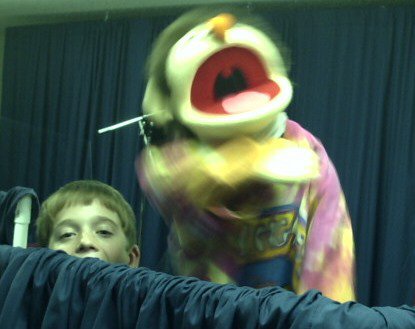 PUPPET MINISTRY
(This Ministry is on HOLD at this time)
The Puppet Ministry is on hold at the present time, however, the puppet shows really make you laugh, and then, they really let you know that Jesus died for you in order that you may have everlasting life.
When they are active they travel to several different places, including day care centers, nursing homes and other Churches.
They have a message through the puppets that tells others about the love of God. They have an invitation after every show, allowing anyone to accept Jesus as their personal savior.
Their motto is "EVEN GOD CAN LOVE A DUMMY"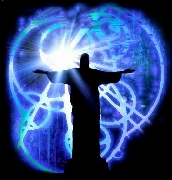 YOUTH GROUP
Our Youth group is under the direction of David McGill, Vicki Felosi and Elizabeth Jones.
This is a great group of young people, they have a lot of fun. In times past they have participated in the associational youth rallies, holding the title for a long time, for having the most present. They've won first place in past Harlan County Christmas parades for Best Float. They have also won first place in the Loyall, Ky Christmas Parade for best Float, and they go on various trips, like Kentucky Kingdom, King's Island, Christian Concerts, such as ones that feature Casting Crowns and Newsboys and, they have also went to Jump Jam, an indoor trampoline place and the Nascar Speed Park with Go-Carts in Pigeon Forge, Tennessee, and of course trips around Harlan, the Martin's Fork Lake and the Hamrick Bowling Alley. They have had lock-ins, which are a lot of fun - also known as the "Sleepless Sleepover." Then around the holidays they bring out the best, they visit the nursing homes, and Hospitals, showing and sharing the love of Christ, giving of themselves to make someone happy during the holidays.
Beginning September. 2018 the combined Youth Groups (Mission Friends and Youth Group) have started meeting at 6:30 PM - for a meal at the Fellowship Hall - With practice, homework, and errands right after school - this provides nourishment to help you with time it takes to eat before the 7:00 PM meetings -
Both groups meets every Wednesday night, at 7:00 P.M. They have a Bible taught lesson and discussions, and play time.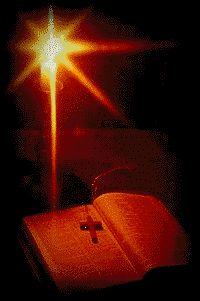 NEW CHRISTIAN GROUP
Our Church has a "New Christians Group" that deals with the study of becoming a "New Life" in Christ. They have specific Bible taught lessons on issues that young and new Christians face everyday. They have discussions, and questions and answer time. This group usually meets every Sunday evening before the regular worship service at 6:00 P.M. in the Fellowship Hall. The class is taught by Butch Smith. We encourage everyone, young and older Christians to attend the class. The class lasts around 45 minutes. Right now this class is on hold and plans to start back up in the near future.


CRAFTY LADIES
This Group is a women's class of learning and making crafts. This group meets every first Monday of each month at 6:00 P.M. In the fellowship hall.
Their crafts are used as helpful things around their home or as a kindly treat for elderly shut-ins, or those in the nursing homes or someone in the hospital. They have a lesson on current issues and needs of the community, prayer and refreshments.
This group is under the direction of Nancy Mills and Assistant Vickie Qualls


W.M.U. (WOMEN ON MISSION)
This group is for women of all ages. They meet the second Monday of every month in the fellowship hall at 6:00 P.M.
The W.M.U. is a Missionary challenge to be involved in the mission of God, and that is to locally and globally makes people aware of their need for Jesus Christ in their lives. They deal with international, North American, state and local missionaries. They have a ministry of providing for blankets, diapers, and newborn sleepers, for the needy babies at our local hospital. They also help the elderly. They have a short business meeting, a mission lesson, prayer and refreshments.
Vicki Felosi is the director and Carolyn Hatfield is the secretary.


G.A.'S (GIRLS AUXILIARY)
This group is for girl's ages 8 – 12 and they are basically a branch off of the W.M.U. and much like the W.M.U. they focus on missions and missionaries. They have mission lessons, pledges and a Motto.
They also have fun, they go on various trips, they have parties, and they also involve themselves with the needs of the Church and our community. They visit the nursing homes and hospitals with acts of kindness.
They usually meet every Monday evening at 5:00 P.M. However, this group is on hold for the present time due to school activities. They are under the direction of Nancy Mills.


ROYAL AMBASSADORS (R.A.'S)
This group is for boys and better known as the R.A.'S. They are also mission minded in their time together, as they have pledges, they have their own R.A. lesson book, and they participate in crafts. Their outside projects include visits to the nursing homes and hospitals. Ages 6 – 12. This group is on hold for the present time.


MISSION FRIENDS
This group meets every Wednesday afternoon in the basement of the church during regular Bible study at 7:00 P.M. They are in some way connected with the W.M.U., G.A.'S and R.A.'S they are mission minded in their Bible stories and craft time. They are under the direction of Kelly Daniels and Kim Mills (Ages 3 – 9).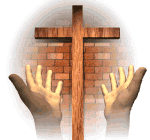 MEN'S BROTHERHOOD
This group is comprised of the men of the church. Their meetings are primarily about the needs of the church and the community. During the summer months they keep the grounds looking extra good. They have the ladies or mothers, a breakfast honoring them on special days. They plan and do most of the cooking for any and all cook-outs we have during the year. During the beginning of the school year, they see that kids of the community have shoes and supplies for school and also at the beginning of the cold weather they make sure the kids of the community have coats. Their biggest blessing each year is to distribute a full course turkey dinner, with all the trimmings, to needy and shut-in families during the Holiday seasons of Thanksgiving and Christmas. They are also active in associational projects with brotherhoods from other churches. They are under the direction of Aaron Mills and Wayne Phillips.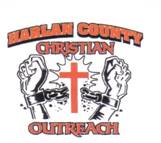 HARLAN COUNTY CHRISTIAN OUTREACH
This group was formed some time ago, focusing on the addicted, their families, and our community, as an outreach for those struggling with the problems of alcohol, drug, parent, spouse, or sexual abuse. This group's sole purpose and mission was to let those who are addicted know that they can "break free" from the chains that hold them, through the compassion and healing that only comes from Jesus Christ. Their mission also, with the uniting of all churches in Harlan County, is to clean up and rid our county, one community at time, of drugs and alcohol abuse. Anyone and everyone are welcome to attend our meetings. However, this group is currently on hold.

Bus Ministry
Our Church is blessed to have a Bus Ministry. The Bus leaves the Church every Sunday morning at 9:15 A.M. The arrival time will be approximately 10:00 A.M., In time for Sunday School. It travels from the Church to the 421 By-pass. If you need a ride please call one of the drivers listed below, and let them know where they can pick you up if you can't be on the main road.
Wayne Phillips 573-4146

Butch Smith 573-7431

Sean Daniels

Home | Church Information | Schedule of Services | Year's Review | Activities | Pastor's Pen | Plan of Salvation/Church Covenant | Devotions | Groups | Officers/Committees | Church History | Missions/Missionaries | News/Events | Contact