SUNDAY - MAY 21ST, 2017 -
TODAY IS THE LORD'S DAY! LET'S REMEMBER TO KEEP IT HOLY - LET'S BE LIKE JESUS AND FIND OURSELVES IN GOD'S HOUSE WORSHIPPING, PRAISING AND THANKING HIM FOR ALL OUR BLESSINGS. WE DON'T GO TO CHURCH TO BE SAVED AND THEN QUIT, BUT WE GO TO CHURCH BECAUSE WE ARE SAVED. ATTENDING CHURCH EACH WEEK, WITH OTHER BELIEVERS IS ESSENTIAL IN FULFILLING OUR RELATIONSHIP WITH THE LORD, AND OUR CHRISTIAN COMMITMENT. OUR PASTOR HAS A SAYING THAT IF YOU'RE IN GOD'S HOUSE ON SUNDAY, THEN YOU ARE EXACTLY WHERE YOU OUGHT TO BE. ARE YOU GOING TO BE "EXACTLY" WHERE YOU OUGHT TO BE? THOSE WHO DO NOT ATTEND CHURCH REGULARLY, RUN THE RISK OF FAILING IN THEIR CHRISTIAN WALK. HERE'S THE QUESTION; CAN YOU MAINTAIN YOUR CHRISTIANITY AND DEVELOP A SPIRITUAL FULFILLMENT BY NOT ATTENDING CHURCH WITH OTHER BELIEVERS? IT'S A FACT, WE CANNOT DO THAT ALONE. . . WE NEED EACH OTHER. SEE YOU IN CHURCH!
***** ***** ***** ***** ***** **** *******
THIS WEEK'S DEVOTIONS ARE ABOUT - REMEMBERING ...THE FALLEN!
THIS WEEK OUR DEVOTIONS WILL FOCUS ON MEMORIAL DAY... THIS IS A DAY WHEN WE REMEMBER THOSE THAT HAVE GIVEN THEIR LIFE FOR OUR FREEDOMS! DECORATION OF THE GRAVES FOR NOT ONLY OUR ARMED FORCES, BUT OUR LOVED ONES AS WELL.
IT IS OUR PRAYER THAT ONE OR ALL OF THESE DEVOTIONS WILL UPLIFT AND ENCOURAGE YOU DURING YOUR COMING WEEK.
*** *** *** *** *** *** *** *** *** *** *** *** *** *** **
MONDAY - MAY 22ND - "MEMORIAL DAY"
Memorial Day is to remember all those who died in wars; giving the ultimate sacrifice of their life so that the freedom of America could endure. We pay tribute to ALL OR AT LEAST MANY of them THIS WEEKEND.
SO MANY THAT HAVE FOUGHT IN WARS AND HAVE GIVEN THEIR LIFE.
AND MOST OF THEM WERE willing to go AND FIGHT whERever that might LEAD, and that counts sO much TO US AS AMERICANS. THEY FULFILLED THEIR duty - SACRIFICING THE PLEASURES OF AN EVERYDAY LIFE. and became one of those now called "HERO."
MANY CAME HOME FROM THE WARS, HOWEVER, MANY DIDN'T. LET'S PAY TRIBUTE TO OUR FALLEN SOLDIERS AND THOSE WHO HAVE GIVEN THEIR LIVES FOR OUR FREEDOMS THIS WEEKEND.
TUESDAY - MAY 23RD - "MEMORIAL DAY"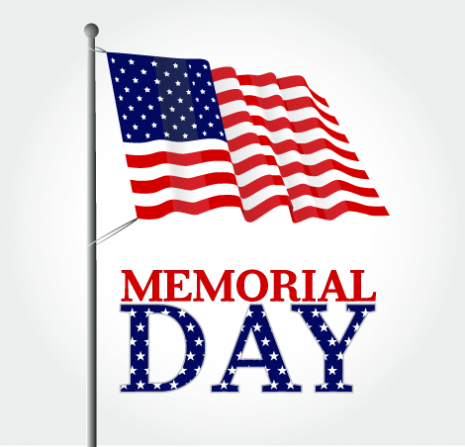 As we come to another Memorial Day, it's appropriate to take a moment to say a word of thanks to those who have put their lives on the line to preserve our freedom. Give thanks to those who have given their lives for their country. We think about those who did this in World Wars I and II, in Korea, in Vietnam, in the Gulf War and more recently, in Afghanistan and Iraq.
We remember those who gave their lives in these wars. Jesus said, "Greater love has no man than this, that one lay down his life for his friends." Certainly these have set the example in service to our nation. But Jesus Christ has set the ultimate example in giving His life for all mankind.
On this Memorial Day, we honor those who gave their lives for our nation. As we remember them, think about the One who gave His life for our salvation.
WEDNESDAY - MAY 24TH - "MEMORIAL DAY"
"Do nothing from selfishness or empty conceit, but with humility of mind, regard one another as more important than yourselves;" Philippians 2:3
THIS WEEKEND, we honor our war veterans. (We should honor them every day for the sacrificial service they gave to our country.)
While we honor all of our war veterans, if you visit the mall in Washington, D.C., you will see the most recently built memorial, the National World War II Memorial. It is expansive, featuring marble, fountains, columns and beautiful landscaping. It's a grand celebration of the greatest generation America has ever produced.
Even though many of its honorees never lived to see its completion, it is so very appropriate that it was the last war memorial to be built. Just like the memorial they inspired, this amazing generation always put others first and themselves last. Thankfully, Jesus taught us that in the end, "the last shall be first."
Let's honor and remember those that have sacrificed with their lives.
THURSDAY - MAY 25TH - "MEMORIAL DAY"
FRIDAY - MAY 26TH - "MEMORIAL DAY"
******************************************************
Final thoughts FOR THE WEEK
THANK GOD FOR YOUR MANY BLESSINGS DURING THIS PAST WEEK! ATTEND CHURCH THIS SUNDAY, IT WILL BE GOOD.......
FOR YOU!
HAVE A SAFE MEMORIAL WEEKEND!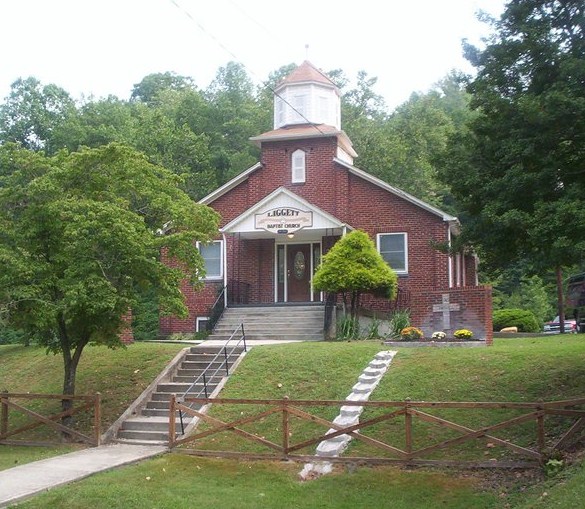 SATURDAY - MAY 20TH, 2017 - "LET'S MAKE PLANS!"
LIGGETT BAPTIST CHURCH INVITES YOU. . .
SUNDAY SCHOOL FIRST . . .THEN MORNING WORSHIP
. . .JUST REMEMBER THAT GOD HAS GIVEN YOU "ALL" WEEK TO DO WHATEVER YOU PLEASED, AND ALL HE ASK IS JUST ONE DAY THAT YOU SET ASIDE SOME TIME TO COME FOR A VISIT TO HIS HOUSE. COME INTO HIS PRESENCE WITH PRAISE AND THANKSGIVING - HE'S BEEN GOOD TO YOU. . .CAN YOU NOT RETURN THE FAVOR? THIS WEEKEND IS A VERY SPECIAL WEEKEND FOR YOU TO WORSHIP THE LORD!
HAVE A GREAT WEEKEND! AND DON'T FORGET BRING SOMEONE WITH YOU!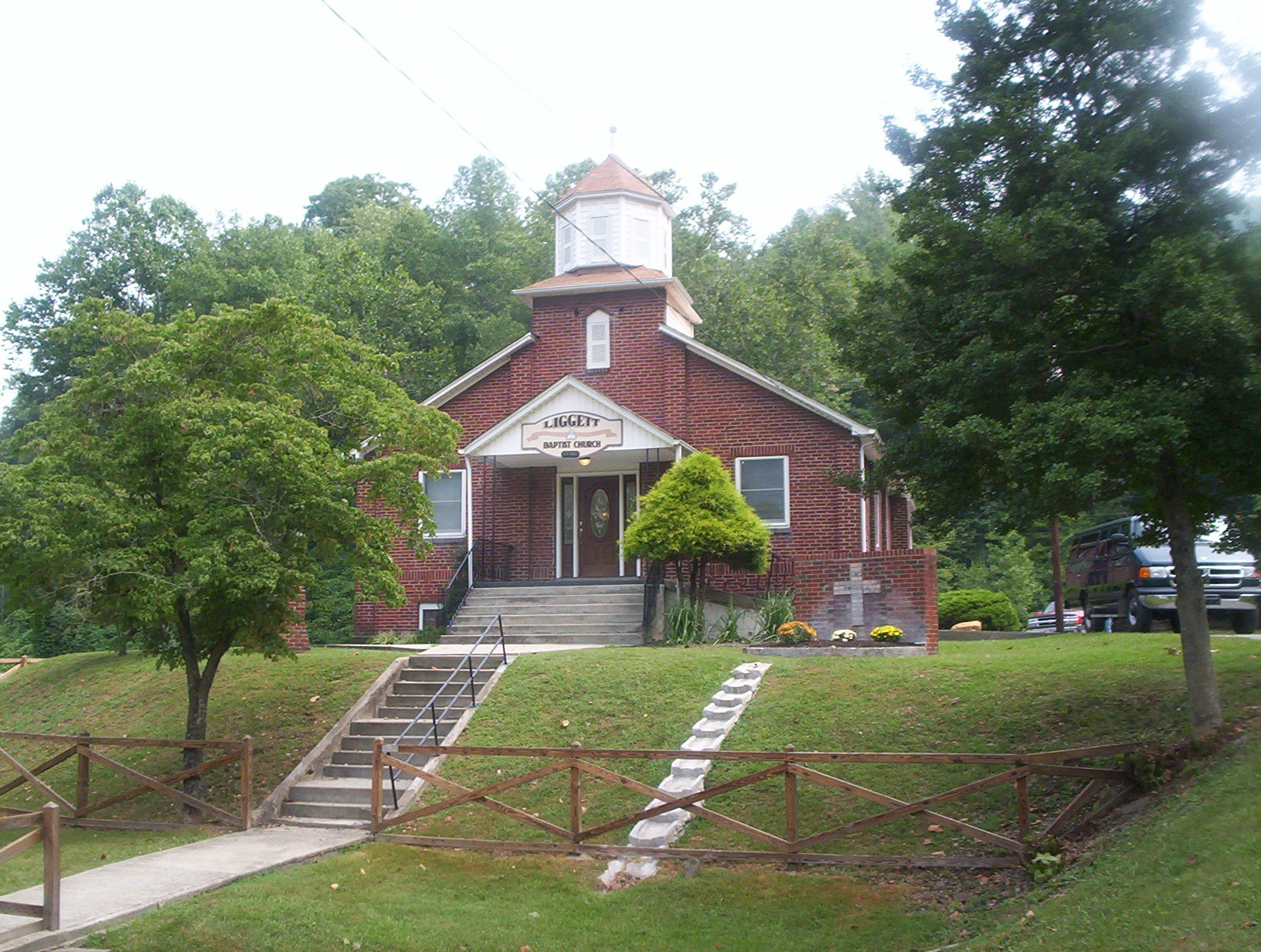 OUR CHURCH WAS NOMINATED TO ASSIST OUR UPPER CUMBERLAND ASSOCIATION WITH THE SUNDAY SCHOOL DEPARTMENT. SO. . . AS BEING HEAD OF THAT DEPARTMENT, OUR CHURCH WILL PROMOTE SUNDAY SCHOOL TO THE FULLEST, NOT ONLY IN OUR CHURCH, BUT IN ALL THE CHURCHES THAT ARE IN OUR ASSOCIATION. AS WE CONTINUE TO SEE A DECLINE IN SUNDAY SCHOOL ATTENDANCE, WE MUST REALIZE JUST HOW IMPORTANT SUNDAY SCHOOL REALLY IS TO OUR CHRISTIAN WALK OF LIFE. THERE ARE MANY REASONS WHY EACH PERSON THAT ATTENDS CHURCH, SHOULD BE INVOLVED IN A SUNDAY SCHOOL CLASS, AND NOT JUST THE WORSHIP SERVICE ONLY. HERE ARE A FEW REASONS WHY THAT YOU, IF YOU AREN'T ALREADY, NEED TO BE ATTENDING SUNDAY SCHOOL.
1. SUNDAY SCHOOL FULFILLS A VITAL FUNCTION IN HELPING THE CHURCH REACH ITS MISSION.
2. SUNDAY SCHOOL MOBILIZES THE CHURCH FOR EVANGELISM.
3. A MISSION IS BEST ACCOMPLISHED IN THE CONTEXT OF SMALL GROUPS - HENCE: SUNDAY SCHOOL CLASSES.
4. SUNDAY SCHOOL GIVES CHILDREN A SMALL GROUP EXPERIENCE.
5. SUNDAY SCHOOL EQUIPS THE SAINTS TO DO THE WORK OF A MINISTRY.
6. MOST IMPORTANTLY, SUNDAY SCHOOL DEVELOPS LEADERSHIP FOR THE CHURCH. SUNDAY SCHOOL IS WHERE YOU LEARN FROM A BIBLICAL LESSON ALL ABOUT GOD'S WORD AND WHAT IT SAYS TO EACH ONE OF US.
SO YOU SEE HOW IMPORTANT SUNDAY SCHOOL IS FOR YOU? YOU MAY ASK, "WHAT BENEFIT IS SUNDAY SCHOOL FOR ME?" HERE'S THE WAY YOU CAN FIND OUT - JOIN US FOR SUNDAY SCHOOL THIS SUNDAY, ALL YOU HAVE TO DO IS TO TRY IT. THEN YOU MAKE THE DECISION!
********************************************************************************
BECAUSE HE LIVES!
SUPPOSE JESUS CHRIST HAD NOT RISEN FROM THE DEAD. WHERE WOULD THAT LEAVE US? WHAT ASSURANCE WOULD WE HAVE ABOUT ANYTHING IN LIFE? OUR CONFIDENCE? OUR THOUGHTS ABOUT DEATH? OUR HOPES? OR EVEN ABOUT EXISTENCE AFTER THIS LIFE - HOW WOULD IT ALL BE AFFECTED?
OF COURSE, IF YOU HAVE NEVER RECEIVED JESUS CHRIST AS YOUR PERSONAL SAVIOR, HIS RESURRECTION WOULD SEEM RATHER MEANINGLESS, AS FAR AS YOU'RE CONCERNED. AND GOD KNEW THAT JESUS' RESURRECTION WOULD RAISE MANY QUESTIONS. HOWEVER, THE ONLY QUESTION THAT IS REALLY IMPORTANT IS: DO YOU BELIEVE HE HAS RISEN?
THIS MEANS THAT IF THE RESURRECTION HAD NOT OCCURRED, OUR FAITH WOULD BE EMPTY AND WITHOUT FOUNDATION. WE SHOULD BE THANKFUL, BECAUSE AS BELIEVERS, OUR HOPE EXTENDS BEYOND THIS LIFE, BECAUSE JESUS HAS TRULY RISEN FROM THE DEAD. THE TOMB IS EMPTY. MOST IMPORTANTLY, JESUS HIMSELF TOLD OF HIS RESURRECTION. EVERYTHING HE PROMISED OR PREDICTED HAS COME TO PASS JUST AS HE SAID IT WOULD. THE FACT THEN, THAT JESUS ROSE FROM THE DEAD GIVES US THE ABSOLUTE, UNQUESTIONABLE FOUNDATION FOR EVERYTHING ELSE WE BELIEVE. THE MOST IMPORTANT THING IS, THAT WE HAVE THE CONFIDENCE THAT OUR GOD IS ALIVE. JESUS WAS NOT SIMPLY SOME PREACHER OR TEACHER, BUT HE CLAIMED TO BE THE MESSIAH, THE SON OF THE LIVING GOD. IN FACT, THAT WAS ONE OF THE REASONS HE CAME - TO REVEAL THE HEAVENLY FATHER, SO WE COULD UNDERSTAND WHAT HE IS LIKE. YOU MIGHT WONDER, IF CHRIST IS ALIVE, THEN WHAT IS HE DOING? HE IS SEATED AT THE FATHER'S RIGHT HAND, INTERCEDING ON OUR BEHALF. HE IS A LIVING GOD WHO CARES, LOVES, PROTECTS, AND HEARS OUR PRAYERS. HE IS A FORGIVING LORD, WHO IS CONTINUALLY ADVOCATING ON OUR BEHALF, AND WHAT'S MORE IS, THE LORD JESUS CHRIST IS PREPARING A PLACE FOR EACH AND EVERYONE OF US WHO BELIEVES IN HIM . HE IS A RISEN SAVIOR WHO ALSO PROMISED HIS DISCIPLES, THOUGH HE WAS GOING AWAY, HE WOULD NOT LEAVE THEM LIKE ORPHANS, BUT JESUS ASSURED THEM HE WOULD SEND THE HOLY SPIRIT TO TEACH AND GUIDE EACH OF HIS FOLLOWERS UNTIL HE RETURNED. TODAY EVERY SINGLE BELIEVER IS INDWELT WITH THE SPRIT OF GOD, STARTING THE MOMENT HE OR SHE RECEIVES JESUS CHRIST AS THEIR SAVIOR. ANOTHER GREAT PROMISE OF THE SCRIPTURES IS THE MOST BELOVED VERSE OF THE BIBLE - JOHN 3:16 - "FOR GOD SO LOVED THE WORLD THAT HE GAVE HIS ONLY BEGOTTEN SON, THAT WHOSOEVER BELIEVETH IN HIM SHOULD NOT PERISH, BUT HAVE ETERNAL LIFE." THAT MEANS FOREVER. IRREVOCABLE 100% SURE THAT JESUS CHRIST IS THE RISEN SAVIOR. BECAUSE HE LIVES AND ROSE FROM THE DEAD, WE KNOW THAT HE WILL RAISE US, TOO, SO THAT WE CAN LIVE WITH HIM FOREVER. THAT IS WHY WE SING, "HALLELUJAH, CHRIST AROSE!" HE IS OUR RISEN SAVIOR!
THE SECOND COMING OF JESUS CHRIST
NO ONE KNOWS WHEN THE SECOND COMING OF JESUS CHRIST WILL HAPPEN. IT IS PLAGUED BY MANY FALSE TEACHINGS. MANY PREDICTION BOOKS HAVE BEEN WRITTEN SAYING THE EXACT DAY WHEN JESUS' RETURN WILL BE. A MOVIE RECENTLY RELEASED, DECLARED THAT THE YEAR 2012 WILL BE WHEN JESUS WILL RETURN AND THE WORLD WILL END. THESE BOOKS AND MOVIES HAVE MISLED A LOT OF PEOPLE, BUT ONE THING IS CERTAIN; NO ONE KNOWS THE DAY NOR THE HOUR THAT HE WILL COME AGAIN. ONLY GOD, THE FATHER, KNOWS WHEN THE SECOND COMING OF HIS SON, JESUS WILL HAPPEN. JESUS TOLD HIS DISCIPLES, "NO ONE KNOWS ABOUT THAT DAY OR HOUR, NOT EVEN THE ANGELS IN HEAVEN, NOR THE SON, BUT ONLY THE FATHER (MATTHEW 24:36, 40, 42). THIS IS WHY WE SHOULD KEEP WATCH. WE CAN EITHER STAY IDLE AND SIMPLY WAIT FOR JESUS' RETURN OR WE CAN BE PREPARED AND READY. THIS IS DONE BY KNOWING WHAT THE BIBLE REVEALS ABOUT UPCOMING EVENTS AND COMPARING THEM TO WHAT WE SEE IS HAPPENING TODAY AND TOMORROW, NOT ONLY IN THE UNITED STATES, BUT ALL AROUND THE WORLD. THERE ARE OVER 100 BIBLE PASSAGES THAT DISCUSS THE SECOND COMING OF JESUS CHRIST. HIS FIRST COMING WAS IMPORTANT, BUT FAR MORE IMPORTANT IS HIS SECOND COMING; WHY? LET'S LOOK AT THE WORD S..E..C..O..N..D.. S-SUDDEN - ONLY THE FATHER IN HEAVEN KNOWS THE VERY SECOND AND CORRECT TIME THAT HIS SECOND COMING WILL TAKE PLACE. IT WILL BE SUDDENLY. . . QUICKLY - JUST AS A LIGHTENING FLASH ACROSS THE SKY, OR THE TWINKLING OF AN EYE....IT WILL BE SUDDEN. E-ESSENTIAL - THE SECOND COMING OF JESUS CHRIST WILL BE ONE OF THE MAIN PILLARS OF CHRISTIAN FAITH. JESUS WILL COME AGAIN AS KING OF KINGS AND LORD OF LORDS, IN ALL HIS GLORY FOR THE FINAL JUDGMENT. C-CHRIST'S FINAL JUDGMENT - AS THE BIBLE SAYS, JESUS WILL BE THE FINAL JUDGE OF THE WORLD. O-OBVIOUS - IT'S OBVIOUS THAT THERE ARE BILLIONS OF PEOPLE LIVING ON THIS EARTH. AND ONLY GOD KNOWS THE TRUE CHRISTIANS. THOSE WHO LIVE BY A SET OF IDEALS THAT THINK THEY CAN ENTER HEAVEN BY THEIR GOOD DEEDS WILL OBVIOUSLY NOT. THE BIBLE PLAINLY EXPLAINS THE WAY, THE TRUTH, AND LIFE ETERNAL IS ONLY BY ACCEPTING JESUS AS LORD AND SAVIOR. N-NO ONE KNOWS - NO ONE KNOWS THE EXACT TIME AND DAY THAT THE LORD WILL RETURN. GOD IS OUTSIDE OF TIME. TIME REALLY DON'T MATTER TO HIM. WE SHOULD NOT BE DECEIVED IN THINKING OR BELIEVING THAT ANYONE OTHER THAN GOD HIMSELF KNOWS THE VERY HOUR OF JESUS' RETURN. D-DOUBTERS BEWARE - AS THE TIME DRAWS EVER SO CLOSE TO HIS SECOND APPEARING, THERE WILL BE INCREASING AND WIDESPREAD DOUBT ABOUT WHETHER JESUS WAS EVEN REAL. PEOPLE WILL START WONDERING IF GOD REALLY EXISTS. DON'T GIVE IN TO DOUBT, REMAIN TRUE AND FAITHFUL AND GREAT WILL BE YOUR REWARD. THIS IS ONLY A GUESS, BUT HIS IMMENSE LOVE FOR US ALL IS MAKING HIM PUT IT OFF FOR YET ANOTHER DAY, BUT WHAT ABOUT TOMORROW? WILL IT BE THEN? ARE YOU READY? AS EACH DAY CLOSES AND WE'RE STILL WAITING FOR HIS RETURN YET ANOTHER DAY, HE IS GIVING US PRECIOUS TIME TO MAKE SURE WE'RE READY? PLEASE. . . BE READY AND WAITING!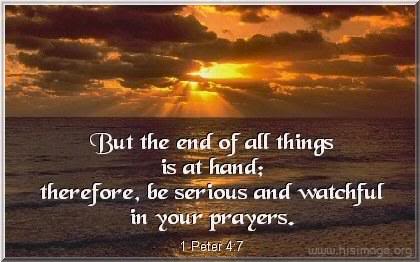 ****** *********************************** ********************************************************* *******************************
TO MAKE IT POSSIBLE FOR EVERYONE TO ATTEND CHURCH NEXT SUNDAY, WE ARE GOING TO HAVE A SPECIAL "NO EXCUSE" SUNDAY. HERE ARE SOME THINGS WE WILL DO TO MAKE IT POSSIBLE.
1. COTS WILL BE PLACED IN THE FOYER FOR THOSE WHO SAY, "SUNDAY IS MY ONLY DAY TO SLEEP IN."
2. MURINE WILL BE AVAILABLE FOR THOSE WITH TIRED EYES FROM WATCHING T.V. TOO LATE ON SATURDAY NIGHT.
3. WE WILL HAVE STEEL HELMETS FOR THOSE WHO SAY, "THE ROOF WOULD CAVE IN IF I EVER CAME TO CHURCH."
4. STEEL-TOED SHOES WILL BE PROVIDED FOR THOSE WHO DON'T WANT THEIR TOES STEPPED ON.
5. BLANKETS WILL BE PROVIDED FOR THOSE WHO THINK THE CHURCH IS TOO COLD AND FANS FOR THOSE WHO SAY IT IS TOO HOT.
6. WE WILL HAVE HEARING AIDES FOR THOSE WHO SAY "THE PREACHER SPEAKS TOO SOFTLY" AND COTTON FOR THOSE WHO SAY HE PREACHES TOO LOUDLY.
7. FOR THOSE WHO USUALLY GO FISHING ON SUNDAY, INSTEAD OF COMING TO WORSHIP, THE BAPTISTERY WILL BE STOCKED WITH BASS AND BLUE GILL, (BRING YOUR OWN POLE).
8. SUNGLASSES WILL BE IN THE PEWS FOR THOSE WHO SAY THE LIGHTS ARE TOO BRIGHT AND MINITURE FLASHLIGHTS FOR THOSE WHO SAY THEY CAN'T SEE TO READ THE HYMNALS
9. THE AUDITORIUM WILL BE DECORATED WITH BOTH CHRISTMAS POINSETTAS AND EASTER LILIES FOR THOSE WHO ONLY ATTEND CHURCH TWICE A YEAR.
10. SCORE CARDS WILL BE AVAILABLE FOR THOSE WHO WISH TO LIST THE HYPOCRITES PRESENT.
11. THERE WILL BE T.V. DINNERS AVAILABLE FOR THOSE WHO SAY THEY HAVE TO STAY HOME FROM CHURCH AND COOK.
12. SOME RELATIVES WILL BE IN ATTENDANCE, FOR THOSE WHO SAY THEY LIKE TO GO VISITING ON SUNDAY.
FINALLY, TIME CLOCKS WILL BE INSTALLED FOR
THOSE WHO LIKE TO KEEP TRACK OF THEIR TIME SPENT FOR GOD.
THESE MAY SOUND LIKE UN-BELIEVABLE EXCUSES, AND SOME ARE SORT OF FUNNY, BUT IN REALITY, HOW MANY OF THESE EXCUSES HAVE YOU HEARD. . .

. .

OR USED YOURSELF? ? ? ?
Home | Church Information | Schedule of Services |Year's Review | Activities | Pastor's Pen | Plan of Salvation/Church Covenant | Devotions | Groups | Officers/Committees | Church History | Missions/Missionaries | News/Events | Contact